Alia Bhatt reveals she doesn't have grand plan for her Hollywood future: 'I want to keep doing movies in India!'
Despite starring in new spy movie 'Heart of Stone', Alia Bhatt says she doesn't have a grand plan for her future in Hollywood.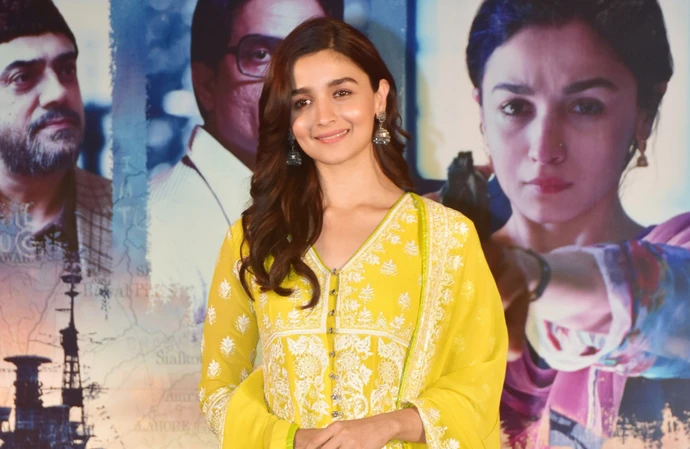 Alia Bhatt doesn't have a grand plan for her future in Hollywood.
The 30-year-old Bollywood superstar has admitted she doesn't see herself moving to the US like her friend Priyanka Chopra Jonas after she was cast in new action movie 'Heart of Stone' alongside Jamie Dornan and Gal Gadot.
She told The Independent newspaper: "I think what Priyanka did was extremely brave and very different from what anyone has ever done.
"She's such an inspiration to every young girl from India that has that big dream to be a global icon and a global star.
"I don't think I could do that. I want to continue to do movies in India. And I want to be able to get these one-off, amazing international opportunities.
"I still don't know what I'm doing.
"It's just this one film and we'll see how it goes from here."
Priyanka, 41, is famed for making the move from Bollywood to Hollywood after taking a role in the US as Alex Parrish in ABC thriller series 'Quantico' from 2015 to 2018 before moving into movies including 'The Matrix Resurrections'.
She has said she loved playing the "bad guy" in 'Heart of Stone', which sees her play Keya Dhawan – her first baddie in her entire career.
Alia told the Hindustan Times newspaper about the movie, released on Netflix on Friday (11.08.23): "A lot of (how to play the villain) comes with the writing.
"You just have to commit to the direction, whatever the direction is. But I think there's a lot of purpose and dedication in being the bad guy because to me, I'm not the bad guy. To me, I'm the right guy.
"Keya's passion, her requirement, need or want for the heart has reason, it has purpose. And she believes in that. For her, she's not the bad guy. So you need to fully commit to that moment as an actor.
"I think it's about displaying both her sides with clarity and focus."
Alia also loved the "sassy" side of her character, adding: "There are those in-between moments where she's being sassy and a bit heavy-handed with the sarcasm, which is great. It's built into the writing.
"And it's a first for me. So I had a lot of fun really juicing those moments."