Alia Bhatt told to 'wipe off' lipstick by husband Ranbir Kapoor
Alia Bhatt has revealed her husband, Ranbir Kapoor, doesn't like her to wear lipstick.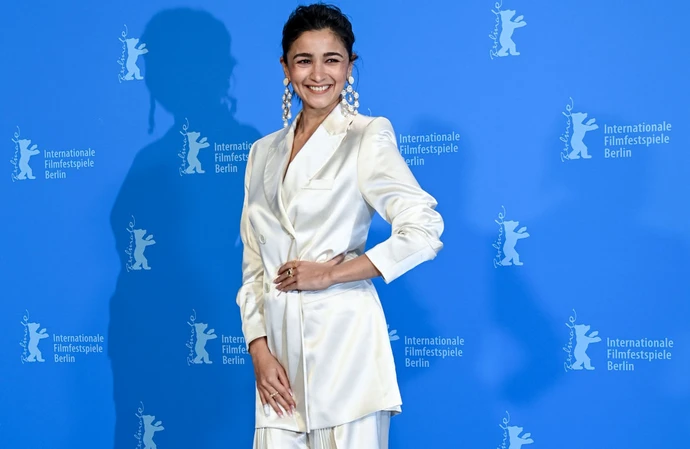 Alia Bhatt's husband, Ranbir Kapoor, orders her to "wipe off" her lipstick.
The 'Heart of Stone' actress admitted the way she applies colour to her mouth - by moving her face rather than the product - is "weird" and her final step is to then remove most of the colour because her spouse prefers a natural look.
In a tutorial for Vogue India, she said: "The way I apply my lipstick is not considered [normal]. It's a bit weird.
"The reason I do this, I'll tell you why is because a lot of time after eating I touch up my lipstick, I don't know, I think something about moving the lipstick across my mouth is just way more tedious as opposed to moving my mouth across the lipstick.
"I thought, that was just something that I worked out for myself and then, I rub it off. Because one thing my husband - when he wasn't my husband when he was my boyfriend as well - says when we used to go out at night, he used to say 'Wipe that [lipstick] off. Wipe that off'. Because he loves the natural colour of my lip."
Elsewhere in the tutorial video, Alia admitted one of the first things she asked Ranbir to do after their daughter Raha was born was to "check" her eyes to ensure she'd inherited his thick long lashes.
Speaking while curling her own eyelashes, she said: "I don't have lovely long lashes like my husband. He has got like beautiful long lashes. And then when my daughter was born, I was like, 'Check her eyes. Does she have lovely long lashes?' And she does. Touch wood."