'I don't want her to be a content piece': Alia Bhatt explains keeping daughter out of public eye
Alia Bhatt doesn't want her daughter to be a "content piece for Instagram" and she and husband Ranbir Kapoor would rather keep her out of the public eye for as long as possible.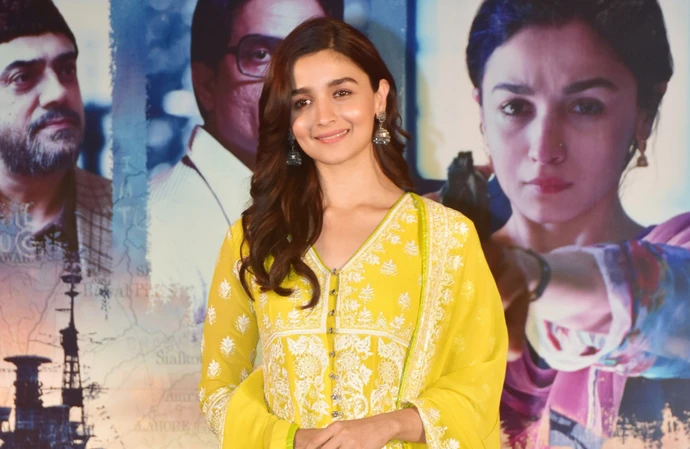 Alia Bhatt doesn't want her daughter to be a "content piece".
The 30-year-old actor and her husband Ranbir Kapoor have kept little Raha - who celebrated her first birthday earlier this month - out of the public eye and not shown her face in pictures because they feel she is too little to face scrutiny.
Speaking on 'Koffee With Karan', Alia said: "I just don't want her to be a content piece on Instagram."
The 'Rocky Aur Rani Kii Prem Kahaani' actress admitted she had a meltdown when a photo featuring part of Raha's face appeared online while she was shooting the video for 'Tum Kya Mile'.
She recalled: "A picture came out of hers and we had a schedule in Kashmir. It was a very difficult schedule for me because it was the first time I was shooting after giving birth.
"I wasn't sleeping at night, I was feeding, I was rushing in between shoots. So I called Ranbir and I told him I was finding it very difficult so he pushed his work and said 'don't worry, I'm going to come and pick her up.'
"It was very relaxing for me but it was also the first time I was separating from (Raha) so I felt very guilty. So that guilt carried on and it was just one and a half days later that I travelled back and I saw a photo where the side of her face was kind of visible and I just broke down."
But Alia admitted there was more to her "breaking down" than people seeing what their baby looks like.
She continued: "And I realise I wasn't breaking down just because I didn't want people to see her face. When we meet people Ranbir and I are like please give her your blessings, Raha do namaste, this that. We are proud of our baby.
"But it was too many emotions put together and I'm so protective of my loved ones that I was just like, oh god I don't want that conversation.
"But I realise I was just exhausted and overwhelmed at that time."