Kevin Hart set to add yet another massive job to his string of money-spinning careers
Along with comedy, acting, writing and restaurant ownership, Kevin Hart is set to front a new sports show.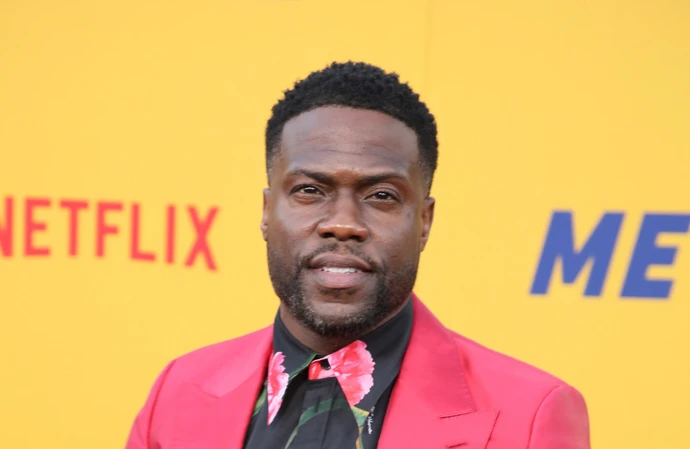 Kevin Hart is reportedly set to front a sports show.
The 'Jumanji' actor, 44, is said to be set to add presenting to his string of jobs – which include everything from sell-out comedy gigs to content production, writing and restaurant chain ownership – by getting ready to host a series on ESPN2.
Sports sources told Page Six the basketball fanatic's show will be based on the network's popular 'ManningCast', hosted by Eli and Peyton Manning.
The brothers and former NFL quarterbacks front an alternate live broadcast of the 'Monday Night Football' game, providing their own commentary and bringing in guests to chat about matches.
They have had everyone from David Letterman and Jon Stewart to LeBron James and Phil Mickelson on the show, which is now in its third season.
Page Six highlighted how Kevin has been a guest on the brothers' show, which is made with Peyton Manning's media company Omaha Productions.
The outlet added: "It's unclear if it will also be behind Hart's version," and said: "We hear Hart will also bring in guests to chat while watching games broadcast live and simultaneously with the 'serious' broadcast on the main ESPN network."
Kevin is also a regular in the NBA's annual All-Star Celebrity Game and was named most valuable player every year from 2012 to 2015, and has been a hit doing real-time commentary during the action.
Along with his hugely profitable stand-up tours as well as film and TV projects, Kevin owns a huge media company called LOL Productions.
He has also released music for Motown Records under the name Chocolate Droppa, including singles with Trey Songz, Migos and T.I., and also owns a vegan health-food chain restaurant called Hart House.
Kevin has even written a string of books, including last year's audio-only self-help book 'Monsters and How To Tame Them'.