Kirsten Dunst helped Cailee Spaeny land leading role as Priscilla Presley: 'She put in a good word for me!'
After starring in three of Sofia Coppola's movies, Kirsten Dunst has been thanked by 'Priscilla' star Cailee Spaeny for recommending her for the role of Elvis' wife to the filmmaker.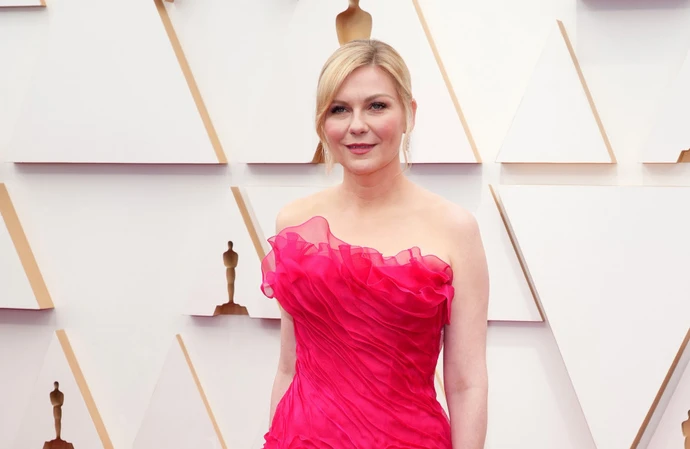 Kirsten Dunst helped Cailee Spaeny land the leading role as Priscilla Presley in Sofia Coppola's new film on Elvis' wife.
Cailey, 26, stars as the King of Rock 'n' Roll's partner alongside 'Euphoria' star Jacob Elordi, 26, as Elvis, and said even though she had been on 'Lost in Translation' director Sofia's "radar" in the past, it was Kirsten, 41, who recommended her to the 52-year-old filmmaker.
She told Page Six: "I auditioned for the casting department, and they had some interest in me for a few years.
"Kristen Dunst put a good word in for me."
Kirsten has starred in a trio of Sofia's Coppola movies, including 'The Virgin Suicides', 'Marie Antoinette' and 'The Beguiled'.
'Priscilla' premiered at the 80th Venice International Film Festival on 4 September and it is set for release in the US by the A24 studio in limited cinemas on 27 October, before a wider distribution from 3 November.
It focuses on Elvis and Priscilla's stormy relationship and was based on the actress' memoir 'Elvis and Me'.
Cailey added about landing the role: "To work with Sofia is one thing, but to be in one of her films and play this role. I just couldn't imagine this is my life. I'm really lucky and honoured."
Priscilla, 78, had daughter Lisa Marie – who died in January aged 54 when she suffered a double heart attack and bowel obstruction – during her tortured six-year marriage to Elvis from 1967 to 1973, and the singer was buried at Graceland following his death aged 42 in 1977, after years of tranquiliser pills abuse.
Cailey said her favourite scene in Sofia's adaptation of Priscilla's book is one where she "puts on her fake eyelashes before going into labour" with Lisa Marie.
She added: "That was one of my favourite moments because I think it says so much about who she is.
"Also the pressure she had on herself, and also this commitment and strength about her.
"I think what was so great about Sofia's movies is that she focuses on these really simple shots that they almost look like photographs. She lets you sit there and breathe, and so it becomes something special."