Sarah Ferguson says her mastectomy led to her finally stop hating herself after years of being harshly compared to Princess Di
Following years of self-loathing she says were sparked by her dislike of her looks and being negatively compared to Princess Diana, Sarah Ferguson has told fans her mastectomy led to her stop her inner hatred.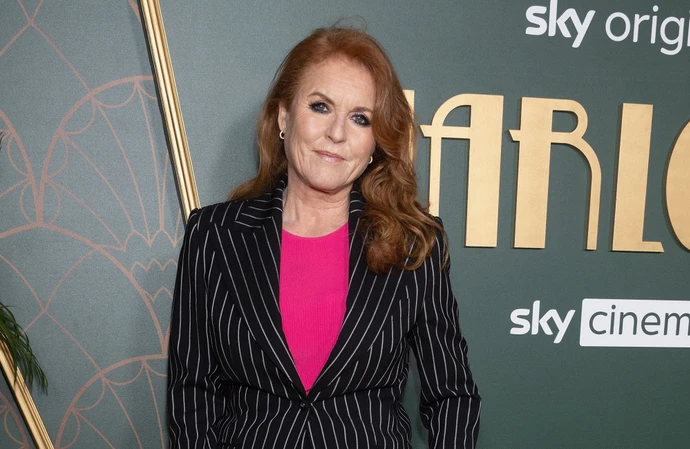 Sarah Ferguson's mastectomy led to her finding self-love after years of being harshly compared to Princess Diana.
The Duchess of York, 63, has been recovering from her recent gruelling operation after a breast cancer diagnosis and has now described it as a "waking up" moment to end her "self-hatred" and "stop not liking yourself".
She said on the latest episode of her 'Tea Talks' podcast: "When I look back, you know, I was OK… I got good legs and look good, and I didn't like myself, and that was because, I think, you know, I was always compared to Diana.
"I think at the end, I sort of believed my own press, which is, you know, not too good."
Sarah, who was married to Prince Andrew, 63, from 1986 to 1996, was close to Diana before the Princess of Wales was killed in a Paris car smash aged 36 in 1997.
The duchess identified with the princess due to their fraught relationships with the royal family, which saw Sarah frozen out by the late Queen's husband Prince Philip after she was photographed having her toes sucked on holiday by Texan financier John Bryan months after her split from Andrew.
She also told on her podcast how it took getting "a body part to be cut off" in order for her "wake up and stop worrying, stop self-hatred, stop self-doubt" and "stop not liking yourself."
Sarah added she considered herself lucky her sister Jane Ferguson urged her to get a mammogram and that her doctors found her breast cancer before it was too late.
She said: "The greatest luck of my life is to have a wonderful sister… who asked me to go have a mammogram because that is something that has saved my life."
The new podcast host also recalled the last advice the late Queen, who died aged 96 in September 2022, gave her – which was "be yourself".
She added: "(The Queen) saw it. She just got so annoyed when I wasn't being myself, and that's probably when I got into more pickles.
"But now I am myself, and I'm just so lucky to be able to be myself. It's so hard – what a journey."
Sarah, who has daughters Princess Beatrice, 35, and Princess Eugenie, 33, with Andrew, revealed in June she had to undergo surgery.
She is currently recovering at home at Royal Lodge in Windsor, where she still lives with her ex-husband despite their divorce nearly three decades ago.