Geri Halliwell CONFIRMS Spice Girls will reunite 'at some point'
Geri Halliwell has confirmed that the Spice Girls will reunite, just weeks after false rumours circulated that the 'Stop' hitmakers will headline Glastonbury in 2024.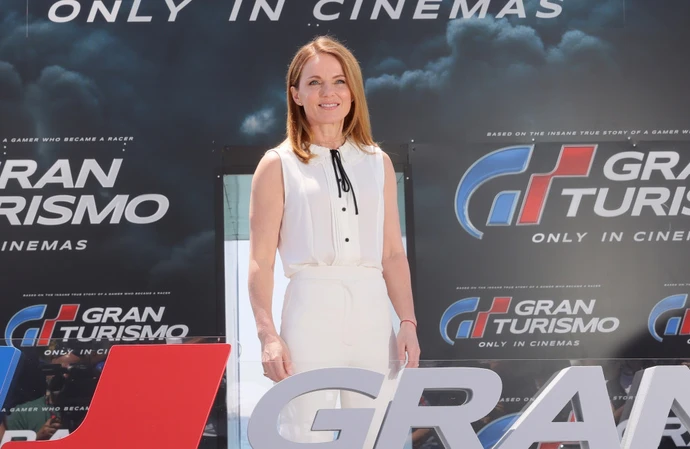 Geri Halliwell has teased that the Spice Girls will reunite "at some point."
The 51-year-old pop star was part of the legendary girl band alongside Mel B, Emma Bunton, Victoria Beckham, and Melanie C in the late 1990s and despite false rumours that they were set to headline Glastonbury in 2024, has admitted that "something" will come from the 'Wannabe' singers eventually.
She told The Sunday Times: "At some point, there will be something!"
The 'Stop' hitmakers first reunited in 2007 for a world tour before getting back together in 2012 for a one-off performance at the closing ceremony of the London Olympics and then again for a UK stadium tour - without Victoria - in the summer of 2019.
Meanwhile, Geri - who tied the knot with F1 boss Christian Horner in 2015 and has six-year-old son Monty with him but also has Bluebell Madonna, 17, with Sacha Gervasi - made a shock exit from the band in 1998 and went on to enjoy a successful solo career with hits such as 'Mi Chico Latino' and 'Look At Me' but described her thirties as a "no man's land" in terms of discovering her own identity before reassuring women that "getting older" is fine.
She said: "It felt like my clothes didn't fit. [I was feeling] a pressure to tick boxes. I have a duty of care to share with younger women that getting older is OK. You get a different set of challenges and worries to face. But I definitely feel more content and confident in certain ways. By the end [of the decade], I was OK with being me.
"The brilliant thing was I was just, like: this is me. I'm not going to hold myself in a Hervé Léger dress. I was quite grumpy to Christian, actually, and my sillier self came out. I was just real. I feel incredibly grateful to be in a really loving relationship."