Megan Fox vows to reveal 'secrets' and 'sins' of men in new poetry collection
Megan Fox is releasing her first collection of poetry, which is titled 'Pretty Boys Are Poisonous' and will hit shelves in November.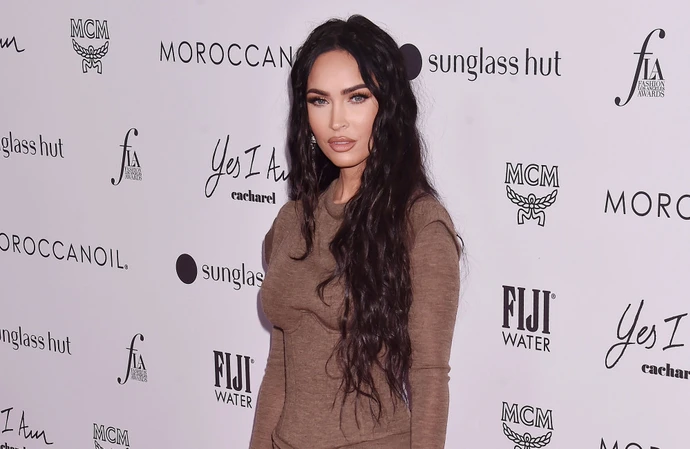 Megan Fox has vowed to reveal the "secrets" and "sins" of men.
The 'Transformers' actress - who has three children with ex-husband Brian Austin Green and is engaged to Machine Gun Kelly - is releasing her first volume of poetry, titled 'Pretty Boys Are Poisonous' and hopes the book can inspire other people to "take back their happiness and their identity" by speaking out about the hidden issues that have taken a toll on their lives.
Sharing a photo of the book's cover, which features a mouth biting a snake, on Instagram, she wrote: "i wrote a book [broken heart emoji]
"These poems were written in an attempt to excise the illness that had taken root in me because of my silence.
"I've spent my entire life keeping the secrets of men, my body aches from carrying the weight of their sins.
"My freedom lives in these pages and I hope that my words can inspire others to take back their happiness and their identity by using their voice to illuminate what's been buried, but not forgotten, in the darkness.(sic)"
The 192-page tome will be released by Simon + Schuster on 7 November, and the publishing house teased the poetry collection will showcase the 37-year-old star's "wicked humour".
They said in a teaser for the book: "Megan Fox showcases her wicked humour throughout a heartbreaking and dark collection of poetry. Over the course of more than seventy poems Fox chronicles all the ways in which we fit ourselves into the shape of the ones we love, even if it means losing ourselves in the process...
"'Pretty Boys Are Poisonous' marks the powerful debut from one of the most well-known women of our time. Turn the page, bite the apple, and sink your teeth into the most deliciously compelling and addictive books you'll read all year."
Megan has previously reflected on how she faced "ridicule" for speaking out about the way men in Hollywood had treated her.
She told Britain's Glamour magazine in April 2022: "I think that I was ahead of the #MeToo movement by almost a decade.
"I was always speaking out against some of the abusive, misogynistic, patriarchal things that were going on in Hollywood back in 2008 and 2009, way before people were ready to embrace that or tolerate it. And I actually got ridiculed for doing it. I think people just have had time to review that, in retrospect."