Mel B: Spice Girls knew about alleged abuse in marriage
Mel B thinks the Spice Girls knew "in dribs and drabs" that she was allegedly in an abusive marriage but she was "very good at hiding" what was happening.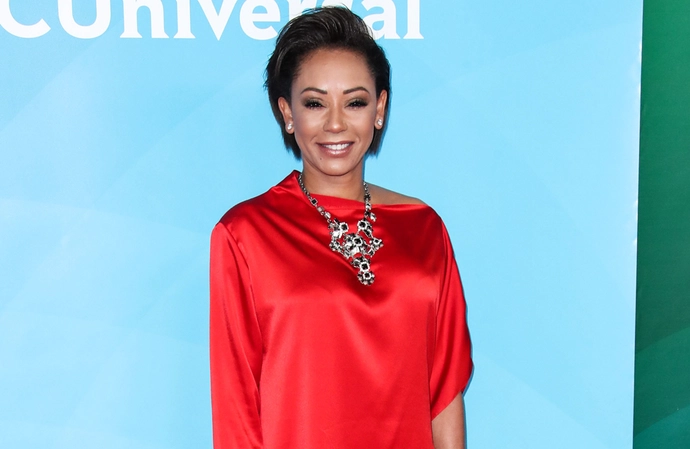 Mel B think the Spice Girls knew she was in an abusive marriage.
The 47-year-old singer split from Stephen Belafonte in 2017 and claimed he had emotionally and physically abused her during their 10-year union - allegations he has denied - and while she thinks those close to her had their suspicions about what was going on behind closed doors, the 'I Want You Back' hitmaker was "very good" at hiding the truth.
Asked if the Spice Girls knew about the abuse, she said on UK TV show 'Newsnight': "Yeah, I think some of them did in dribs and drabs.
"But I was you know, I was in it for 10 years, I was very good at hiding things, especially anything to do with my then-husband, and what I was going home to or what I'd just come from."
Mel - who has daughters Phoenix, 22, with first husband Jimmy Gulzar, Angel, 15, with actor Eddie Murphy, and 11-year-old Madison with Stephen - admitted there are still habits and behaviours from her marriage that will affect her for the rest of her life.
She explained: "I will always haeve to live with what happened to me, and it's going to be living with me side by side for the rest of my life.
"For example my mum said the first thing she said to me was like , 'Well you're fine now you got away from him.'
"No, if anything your world gets turned completely upside down, because if you've been, whether you've been in an abusive relationship for an hour, a day, month, year, 10 years, there's things that an abuser does to you that will never leave you, from literally telling you what's wrong with you, putting you in certain situations, where you feel so humiliated.
"The simplest things like getting dressed in the morning - what do I wear?
"I'm used to being told what to wear in such an aggressive way that these are things I didn't have to think of. I'm not allowed to drive so I have to relearn everything again."