Hacks actress Jean Smart undergoes heart surgery
Jean Smart has revealed she is recovering after undergoing heart surgery for an undisclosed condition.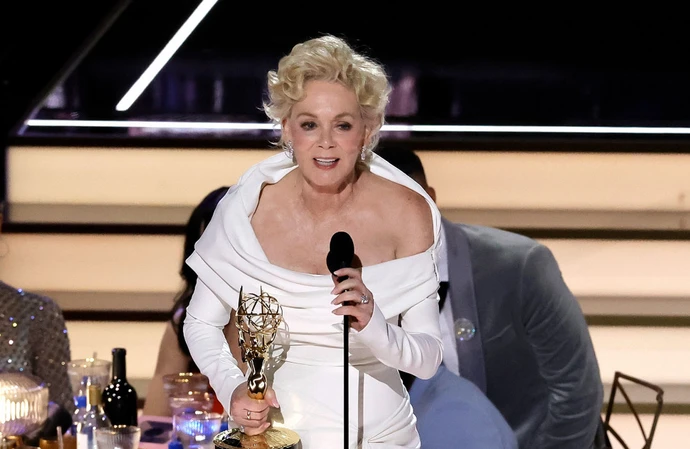 Jean Smart is recovering from heart surgery.
The 'Hacks' actress didn't go into detail about the procedure she had undergone but confirmed it had been "successful" and urged her fans to "listen" to their bodies and seek medical advice if they felt something was wrong.
The 71-year-old star wrote on Instagram: "February is American Heart Month—a time when the nation spotlights heart health, so it feels important to share with all of you that I am recovering from a recent, successful heart procedure.
"I am fortunate to have excellent professional care and support from family and friends while I continue to recuperate. Please listen to your body and talk to your doctor—I'm very glad I did!"
Some of Jean's castmates were among those who commented on the post, with Kaitlin Olson and Mark Indelicato leaving heart emojis, while Johnny Sibilly wrote: "We love you [red heart emoji] (sic)"
According to Deadline, work on the third season of the HBO Max comedy series - in which Jean plays comic Deborah Vance - has been paused while the actress recovers but is expected to resume around 13 March.
HBO Max and UTV said in a joint statement: "We are so happy that our beloved Jean Smart's heart procedure was successful and she's on the mend. HBO Max and UTV send their well wishes."
Jean recently revealed she had been "having a blast" filming the new season of 'Hacks', which began production last November.
She said: "We're having a blast. I had to learn how to drive a bulldozer the other day."
But the veteran actress confessed to feeling embarrassed when she had to get close to one of her co-stars.
She said: "I had to get bench-pressed by Luke Macfarlane, a very handsome young actor, which was kind of embarrassing."