McFly star Dougie Poynter dating Netflix star Yasmeen Scott
Dougie Poynter had managed to keep his new relationship of just over a year a secret until now.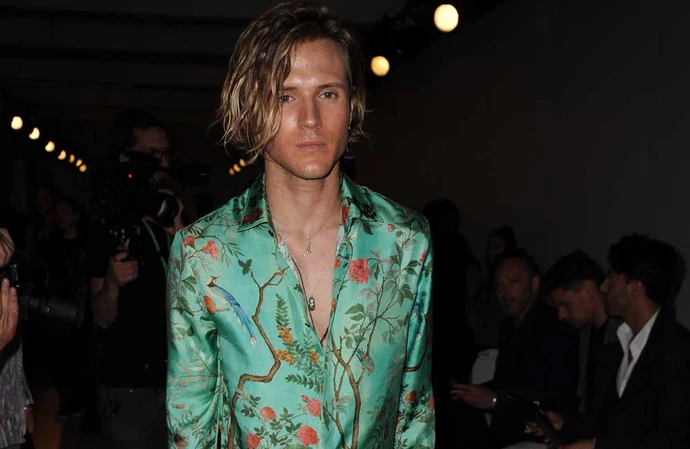 McFly star Dougie Poynter has reportedly been secretly dating 'The Sandman' actress Yasmeen Scott for just over a year.
The 35-year-old bass player and the model and star of the Netflix show - who previously dated actor Will Poulter between 2018 and 2019 - are said to be completely smitten and wish to keep their romance out of the spotlight.
A source told The Sun newspaper's Bizarre column: "Dougie and Yasmeen have been dating for ages but have been keeping things very quiet.
"Both of them are very private and they decided not to tell many people or publicise their relationship.
"Dougie actually got together with Yasmeen not long after he split from his ex. It has been smooth sailing since then. They have been on holidays together and are really into each other."
Before falling head over heels for Yasmeen, Dougie found love with Maddy Elmer in 2018 and they were living together, but they decided to go their separate ways in 2021, after the pressures of the coronavirus pandemic took a toll on their relationship.
A source said at the time: "Maddy and Dougie seemed to be a great match. They had a lot in common, including their passion for unusual animals, like insects and reptiles.
"But like a lot of couples they found lockdown very hard and they decided to split last year.
"It was a very upsetting time for both of them, but the decision was mutual.
"It's unfortunate that things didn't work out between them. But they wish each other the best."
The couple were last seen together at a music festival that July.
Last year, the 'Obviously' hitmaker - who previously dated Ellie Goulding and Frankie Bridge - admitted he "hoped" he had found The One in the model.
Asked if Maddy was The One, he said: "I hope so. She is ace. We are very, very happy."