Angela White has newfound respect for firefighters after sex scene
Angela White is "in awe" of firefighters after her latest sex scene.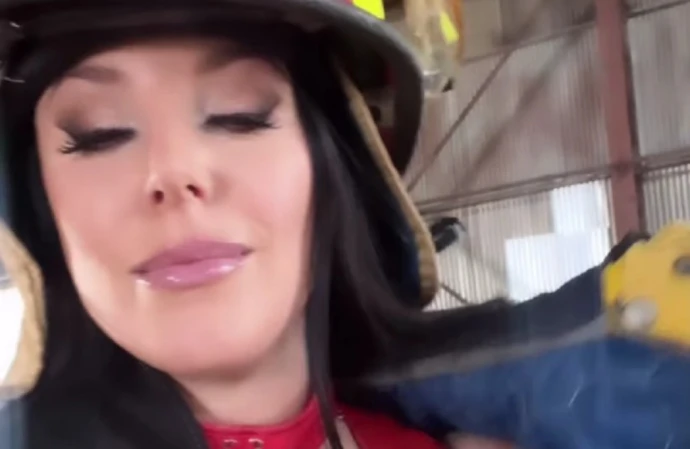 Angela White is "in awe" of firefighters after her latest sex scene.
The adult film star admitted her latest porn shoot for Brazzers - which saw her don a red lingerie top and a pair of fireman's pants - has given her a newfound respect for people battling flames in sweltering heat.
In a video shared on Instagram, she said: "This is a firefighter appreciation post because wow, it is 90F out and I am wearing blankets.
"I don't know how you fight fires like this. I'm in awe. Today, I am playing a firefighter for Brazzers."
In the caption, she paid tribute to firefighters for "risking their lives" to help others.
She wrote: "Thank you to all the brave firefighters out there risking their lives every day to keep us safe. This was such a fun shoot to be part of."
When it comes to her professional work, Angela recently admitted she would rather get frisky on camera with people she has a connection with.
Speaking to VICE, Shesaid: "In my scenes, the ultimate aim is a deep and authentic connection. So, for me, if I have a friendship with that person, I'm already halfway there.
"I have been friends with people in the industry and have had sex with them in scenes, but I'm just deepening the connection at that point.
"I haven't had any awkward experiences that have involved people I've been friends with or become friends with after we've had sex. It's always just been an extension of that exploration."