Jonathan Majors and Michael B Jordan want to make more movies together
Jonathan Majors and Michael B. Jordan are planning to make another film together after having such a great experience on 'Creed III'.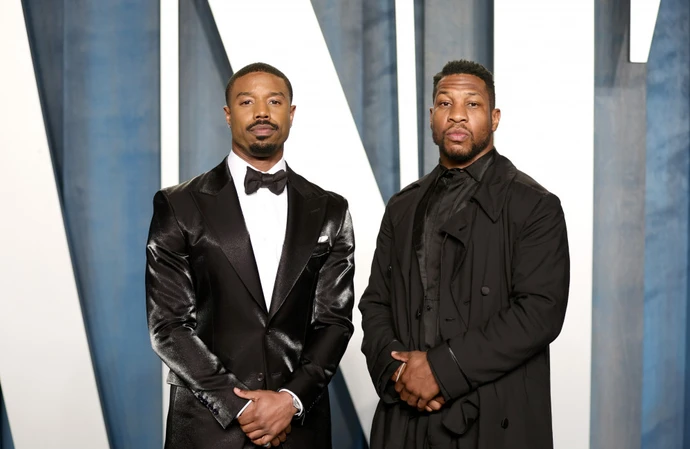 Jonathan Majors and Michael B. Jordan are planning to make more films together.
The two stars are currently promoting their latest movie 'Creed III' and had such a good time working on the project - which Michael also directed, as well as starring in as Adonis Creed - they hope to develop an enduring partnership.
Asked if they'll work together again, Michael told the New York Times newspaper: "We plan on it."
Jonathan - who plays series newcomer Damian Anderson - quipped: "De Niro and Pacino."
Michael then added: "We're excited about that, and I have those conversations with him. Acting is such a solo journey, where you're fighting for your place on that call sheet for such a long time.
"So when you've got somebody that doesn't care as much about that stuff, it's like, 'Let's go. How much damage can we do together?'"
Jonathan replied: "All of it."
Michael admitted he put pressure on himself as first-time director, including when it came to pitching Jonathan for the role.
He said: "I was all in my head, like, 'OK, what are the things I would want to hear? This dude can do a million different things right now. What's going to make him take a chance on this actor-director who hasn't directed [anything]?'
"I knew I had to be truthful about what this project means to me and I wanted to make sure he knew."
After agreeing to sign up for the film, Jonathan admitted Michael's perception of his performance was the most important thing to him.
He said: "I care most about what he thinks."
Meanwhile, Michael was nervous about his family seeing the film.
He said: "My mom's seen it, and my dad just got back from Ghana, so I'm going to show it to him."