Chicago director reveals who he would cast in the roles of Roxie and Velma today...
Rob Marshall explains why he would cast this Academy Award-winning actress in the leading role of Roxie Hart if he were recasting 'Chicago' in 2023.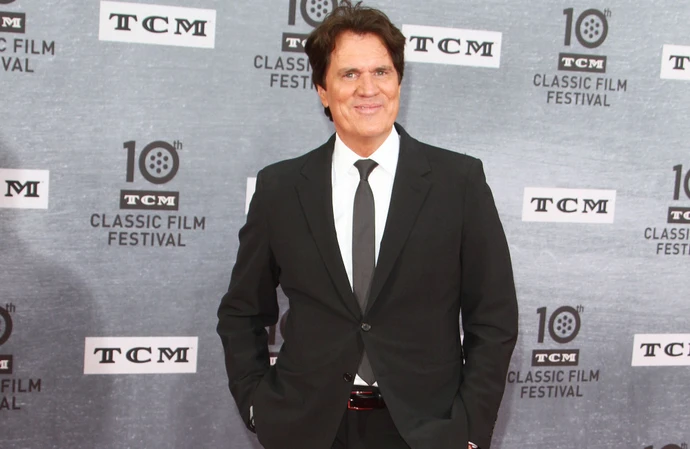 Rob Marshall would cast Emma Stone as Roxie Hart in 'Chicago' if he were making the movie today.
The 62-year-old director was at the helm of the 2002 Oscar-winning musical – which starred Catherine Zeta-Jones and Renee Zellweger as two women in prison who gain celebrity status over their crimes – but explained that these days he would pick the 'Cruella' star to take on the role made famous by the 'Bridget Jones' Diary' actress.
He said: "I love Emma Stone. I've worked with her on stage in 'Cabaret' on Broadway. Immediately, I think Roxie would somehow be hers, I think. I just feel like she could play into the vulnerability. It's not easy, actually, to find actors who are truly vulnerable, that can project vulnerability the way Renée Zellweger was able to, or the way Shirley MacLaine was able to.
"She's a fragile character that actually kind of turns during the piece to become a ferocious person, you know, aggressive person, and then back down again. It's all about the rise and fall of fame. So, Emma comes to mind."
Rob – who also directed the 2014 Disney adaptation of Broadway hit 'Into the Woods' as well as the 1999 TV remake of 'Annie' with Kathy Bates and most recently helmed the live-action version of 'The Little Mermaid' with Halle Bailey – went on to muse that to recasting the other female lead could be trickier as he recalled that it was "unusual" to even do a cinematic movie musical at the time he took on 'Chicago.'
He told Collider: "Velma, I haven't really thought… I mean, Velma is a tricky one because you really have to be a killer dancer for that too. [There are] some fabulous actors out there. Let me think about that one. I'm sure it would be somebody fantastic. You know what? I think we could cast it now because I was saying before, actually, that we were sort of the resurgence of musicals, live-action musicals. [It was] very unusual at that time to do a musical. All the animated musicals were happening, but no one wanted to hear people sing in real life. So I feel like so many musicals have since happened, right? And so now [there are] more musicals, more people are singing in film, more people are dancing in film."