Britpop group reunite for first new music in 6 years
John Power and co have a follow-up to 2017's 'Kicking Up the Dust' on the way.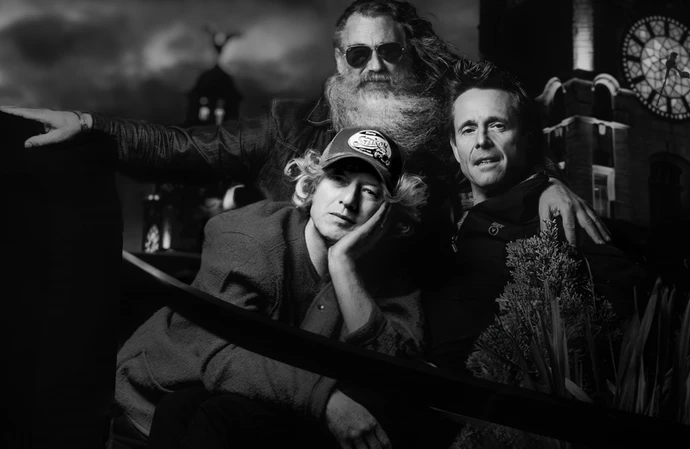 Britpop legends Cast have announced their first new music in six years.
The 'Walkaway' group - now made up of 'All Change'-era members John Power (vocals/guitar), Liam 'Skin' Tyson (guitar) and Keith O'Neill (drums) - will release the new single, 'Love is the Call', on Thursday (26.10.23).
Frontman and bassist John - who is also known for his tenure with legendary Liverpool group The La's - said of the psychedelic number: "'Love is the Call' is the title track off the new Cast album. It's a psychedelic pop song, full of bouncing rhythms with soaring melodies and harmonies. It's a cosmic call to arms, for Love is the Call… Calling… Calling."
It's the first taste of their follow-up to 2017's 'Kicking Up the Dust', which is slated for release in early 2024.
Cast headed to Granada in Spain to record the album at producer Youth's Space Mountain studios.
The studio wizard is known for his work with fellow Britpop-era bands The Verve and Shed Seven.
According to a press release, John "hinted that the new album will feel like a missing link between his time with The La's and Cast's first breakthrough with their debut album 'All Change'."
It's likely the band will also announce some shows after playing a handful of festivals this summer, and playing with former Verve frontman Richard Ashcroft, Shed Seven and Ian Brown.
In the meantime, fans can catch John on his acoustic solo tour performing Cast classics, solo tunes, and new material.
John played bass for 'There She Goes' rockers The La's between 1986 and 1991.
He rose to fame playing on the band's self-titled - and only - debut album.
He went on to become vocalist and guitarist for Cast, with whom he scored the UK top 10 hits 'Walkway', 'Fine Time' and 'Alright', with their first three albums reaching similar heights.
After forming in 1992, the band split nine years later, which sparked a solo career for John, although he would later reunite with Cast in 2010.
Head to http://www.castband.co.uk/tour to catch any remaining solo tour tickets.