SEVENTEEN's Seventeenth Heaven is the most pre-ordered K-pop album in history
SEVENTEEN's 'Seventeenth Heaven' is the most pre-ordered K-pop album, shifting over 5.2 million copies prior to its release on Monday.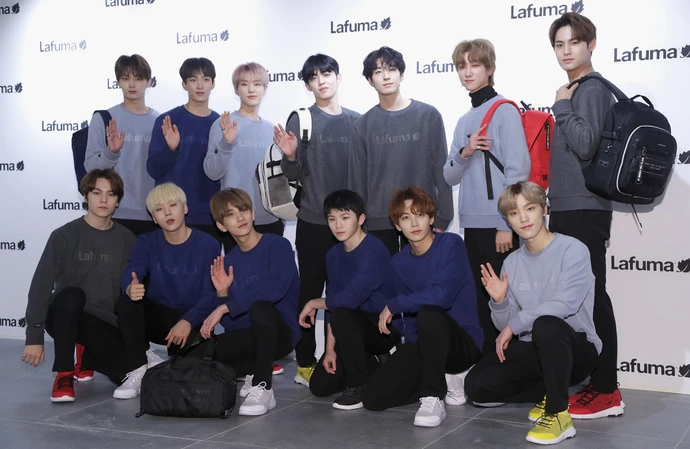 SEVENTEEN's new mini-album is the most pre-ordered in K-pop history.
The group's distributor YG Plus, has revealed that their 11th mini-album 'Seventeenth Heaven' racked more than 5,206,718 saves, meaning they have knocked off Stray Kids' record for their May offering '5-Star', who in turn had beat the SEVENTEEN's FML' in April this year.
The band will drop the collection of eight new songs - which have been revealed to be 'SOS', 'Diamond Days', 'Back 2 Back', 'Monster', 'Yawn', 'Headliner' at 6 pm KST along with the video for 'God of Music'.
Recently, Pledis Entertainment revealed that frontman S Coup - who leads the band alongside Jeonghan, Joshua, Jun, Hoshi, Wonwoo, Woozi, DK, Mingyu, The8, Seungkwan, Vernon and Dino - will not be involved in the promo for the project as he is still "vulnerable" after having anterior cruciate ligament and anterolateral ligament reconstruction surgery two months ago.
They said: "The affected area is still in a vulnerable state. Rehabilitation treatment is crucial at this stage, and he has received medical advice that it would be best to avoid any physically taxing activities for the time being."
S Coup confirmed the news that he was taking "a break".
He wrote on the community app Weverse: "I wanted to participate in activities as much as I could, but I'll take a break to focus on rehabilitation so I can see you all in the long term."
The band has proudly opened up about how important they find to be one of the few K-pop groups involved with writing and producing the music.
Woozi told Refinery29: "At the end of the day, regardless of what is going on, our music is what we sing and what we show our audience," adding that they felt it was vital their material was "sincere" and showcase their "genuine nature" to their 'Carats' - the nickname for their followers based on their 2015 hit 'Shining Diamonds' - as he thinks "that is why our Carats like our music".