Chris Tucker promises to keep his stand-up 'edgy' in face of wokery: 'I want fans to laugh and have fun!'
As he continues his first North American comedy tour since 2011, defiant Chris Tucker has vowed to keep his material "edgy" despite cancel culture for the sake of his crowds.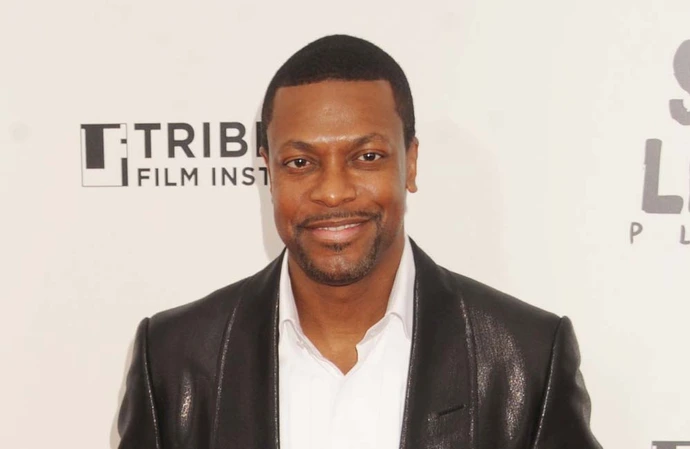 Chris Tucker has vowed to keep his new comedy shows "edgy" in the face of cancel culture.
The motormouth comic and star of the 'Rush Hour' movie franchise, 52, said he's going to keep treading a thin line when it comes to gags as he wants his stand-up audiences to laugh and have fun despite the threat of being targeted by so-called woke police.
He told Page Six about his new 'The Legend Tour': "You know, I want everybody to come to my show to laugh, have fun, to learn something – learn about what I'm thinking about – and then what got me to my point in life or success.
"It's who I am not to really offend people and I try and I'm always conscious and stuff and hopefully I don't.
"If I do, I tell them, 'I'm sorry,' you know, because it's definitely a little – my show is edgy, a little bit, but not too edgy."
'The Legend Tour', which will end in January 2024 in Detroit, is Chris' first major tour in North America since 2011, and he added he doesn't feel he needs to "go too far" with his stand-up material to ensure his fans have a good time.
Dad-of-one Chris, who has son Destin, 25, with his health coach ex-wife Azja Pryor, 45, said: "I can be funny without that and can be interesting and good without that.
"I am conscious of not trying to hurt anybody's feelings that's in the crowd because I want them to laugh and have fun."
Chris soared to fame in the 1990s while performing on the Russell Simmons-produced HBO show 'Def Comedy Jam' and landed his first movie part playing Smokey in the 1995 cult classic 'Friday' alongside 54-year-old rapper Ice Cube.
His other roles include appearances in movie favourites including 'Dead Presidents', 'House Party 3' and 'The Fifth Element', but he's best-known for playing Detective James Carter alongside Jackie Chan, 69, in the 'Rush Hour' cop buddy series that started in 1998.
He added to Page Six about still loving comedy despite his film career: "My movie career happened really fast, so that took up a lot of my time.
"But in my heart of hearts, I always was a stand-up comic and I never want to ever give it up because that's what got me to the movies."