Peter Andre faces baby name dilemma
Peter Andre is unsure if he and wife Emily will settle on a name before their baby is born.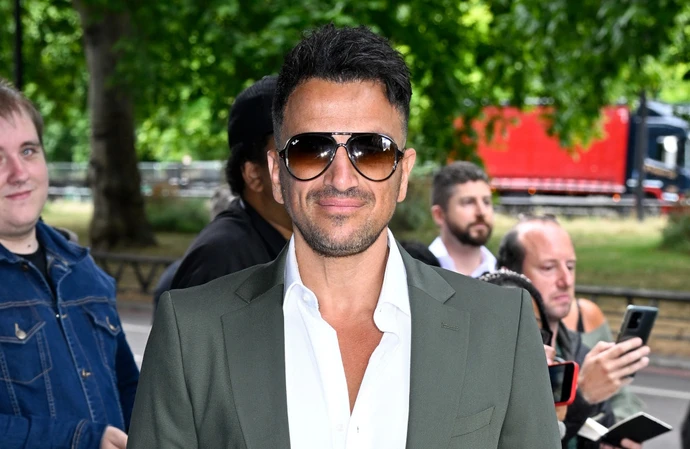 Peter Andre is unsure if he and wife Emily will settle on a name before their baby is born.
The 'Mysterious Girl' singer is already dad to Junior, 18, and 16-year-old Princess - who he had with first wife Katie Price - as well as Amelia, 10, and six-year-old Theo with his spouse, and he admitted in the past he's experienced a last minute change of heart about the monikers picked out for the kids.
He wrote in his column for new! magazine: "Jay-Z has said he and Beyoncé almost chose Brooklyn or Blueberry as names for their daughter, Blue Ivy. I think it's very common not to be certain about a name for your child before they are born.
"I had a similar dilemma over names for all my children, including Junior. The moment he was born I saw he did look like a mini-me, so I guess him being called Junior was quite an easy choice. Millie was almost called Rose.
"Sometimes you don't know until you meet the baby, but the process of trying to decide is fun."
The 'Behind Closed Doors' hitmaker and his 33-year-old wife revealed last month they were expecting another baby.
Sharing ultrasound photos, Peter and Emily wrote in a joint Instagram post: "We are delighted to share the news with you all. A new addition to our family in 2024 The kids are so excited. So are we."
The 50-year-old singer admitted in July he still wasn't sure if he had finished having children.
Speaking to Vicky Pattison on her 'The Secret To' podcast, he said: "Children… I was like, when I get to 50 I'm done and then I find myself having conversations with [Emily] going, 'Yeah you know, if we did have another child, where would we put Junior?'
"I can't even believe we have those conversations and that makes me think that I just don't know, it's just one of those things. It's just weird that we even have those conversations, so I don't know.
"Listen, us guys can wishful think all we like, right, but it's going to be up to her."