Prince William 'will be enraged by The Crown repeating rumour his mum was pregnant when she was killed in Paris car smash'
Despite the royal reportedly being sensitive about the claim, 'The Crown' is said to be set to mention the claim Princess Diana was pregnant when she died – which a source said will leave her son Prince William livid.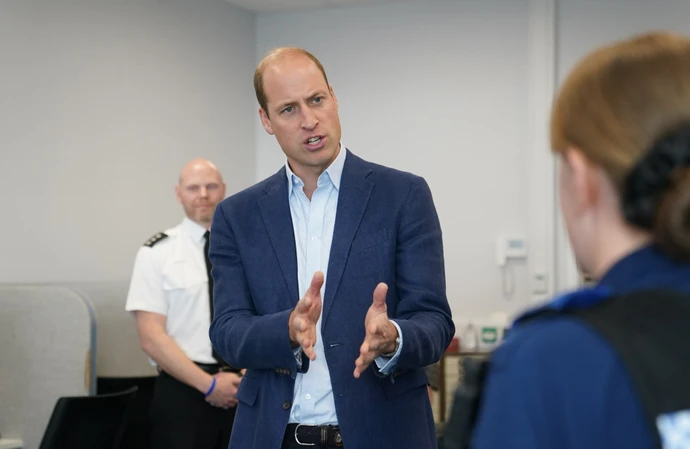 Prince William will reportedly be "enraged" by 'The Crown' repeating the rumour his mum Princess Diana was pregnant when she died.
The royal is said to be hugely sensitive about the claim, which was spread by the late Harrods tycoon Mohamed Al-Fayed after his son Dodi, 42, was killed alongside Diana, 36, and their driver Henri Paul, 41, in a 1997 Paris car smash.
But The Sun reports Netflix's latest series of its royal drama will see Salim Daw, 73, who plays Mohamed, claiming the crash was the result of a conspiracy by the "establishment" to kill Diana so she wouldn't marry the heir and have his child.
A TV insider told the newspaper: "This is likely to enrage the Prince of Wales, who has been upset by many Crown storylines that have featured his mother.
"After it emerged her 1996 'Panorama' interview with Martin Bashir was obtained by deception, William asked that it never be seen again.
"But The Crown chose to ­recreate it against his express wishes. Hearing the claims about his mother's pregnancy and the plot will feel like salt in the wound, particularly as so many of them have been debunked over the years."
The Crown has also faced a backlash for featuring Diana as a ghost who visits the late Queen Elizabeth, played by Imelda Staunton, 67, and King Charles, portrayed by Dominic West, 54.
The sixth series begins on November 16 with four episodes, plus six more from December 14 and Netflix has declined to comment on reports about its content.
Elizabeth Debicki, 33, who plays Diana on the show, has said it was an emotional "challenge" to portray the tragic royal.
She was quoted by the Daily Mirror telling how she stuck closely to writer Peter Morgan's "emotional blueprint" for Diana in the role.
Elizabeth said: "I think it's a unique challenge as an actor, to portray those days.
"It's his interpretation and it made emotional sense to me, so I clung to that."
The latest series of 'The Crown' will also show Diana and Dodi on holiday with the princess' sons William and Harry on their famous super yacht holiday in Saint-Tropez in July 1997, weeks before their deaths.