Rosanna Arquette: Friends cast have lost 'their brother' after Matthew Perry death
Rosanna Arquette says the 'Friends' cast, including her former sister-in-law Courtney Cox, have lost a "brother" after Matthew Perry's death.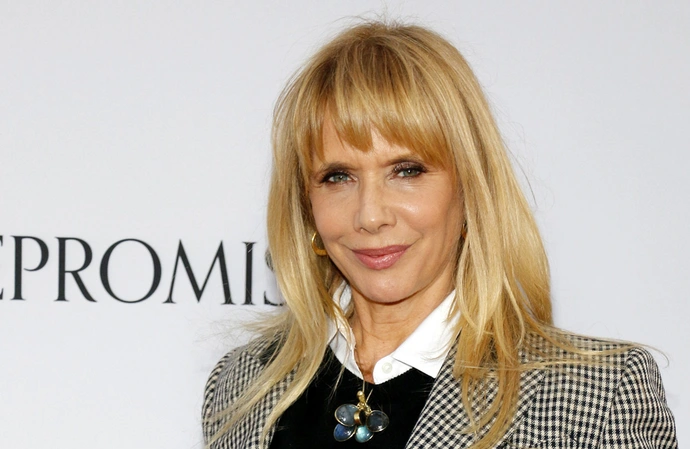 Rosanna Arquette says the 'Friends' cast have lost a "brother" after Matthew Perry's death.
The 64-year-old star - whose brother David Arquette was married to Monica Gellar actress Courteney Cox from 1999 to 2013 - has reflected on Perry's tragic passing aged 54.
Admitting the news of his death is "especially" heartbreaking for his former co-stars, she told People magazine: "It's their brother."
Rosanna also worked with Perry on 2000 comedy 'The Whole Nine Yards' as they played married couple Sophie and Nicholas 'Oz' Oseransky whose neighbour was a contract killer portrayed by Bruce Willis.
She recalled: "He was kind, he was lovely, he was funny, he was sweet. He was a dream to work with. There was no bad vibe. It was just fun.
"He loved grape soda. He always had a can of grape soda and he loved his grape soda. It was very funny. Then, he gave me a can and it was delicious."
She sent him "a couple of big cases" of his favourite drink after she wrapped her scenes for the film.
While she "didn't really see him" after the movie, they did run into each other "couple of times at some events through the years", and she described him as "kind and loving".
She added: "He helped so many people. People who were really struggling with addiction and it's a really hard thing to kick. He helped so many people get sober.
"He gave back, and that's the legacy that we have to remember. That's the stuff to remember—that he got to a place where he understood and he wrote this beautiful book and he opened a sober living home to give back.
"What a beautiful thing to do with his money. I think it's extraordinary."
Perry died on Saturday (28.10.23) after being found unresponsive in the jacuzzi at his home in the Pacific Palisades area of Los Angeles.
Authorities rushed to the '17 Again' star's home after receiving a call about a cardiac arrest and reports suggest his death may have been linked to drowning.
The actor was best known for playing Chandler Bing in classic sitcom 'Friends', and his co-stars - David Schwimmer, 56, Jennifer Aniston, 54, Courteney, 59, Lisa Kudrow, 60, and Matt LeBlanc, 56 - have remembered their late friend in a joint statement released two days after his death.
They said: ""We are all so utterly devastated by the loss of Matthew. We were more than just castmates. We are a family.
"There is so much to say, but right now we're going to take a moment to grieve and process this unfathomable loss.
"In time we will say more, as and when we are able.
"For now, our thoughts and our love are with Matty's family, his friends, and everyone who loved him around the world."