Morgan Fairchild remembers 'terribly brave' Matthew Perry
Morgan Fairchild has praised the late Matthew Perry - who played her on-screen son in 'Friends' - for being "terribly brave" and speaking openly about his addiction struggles.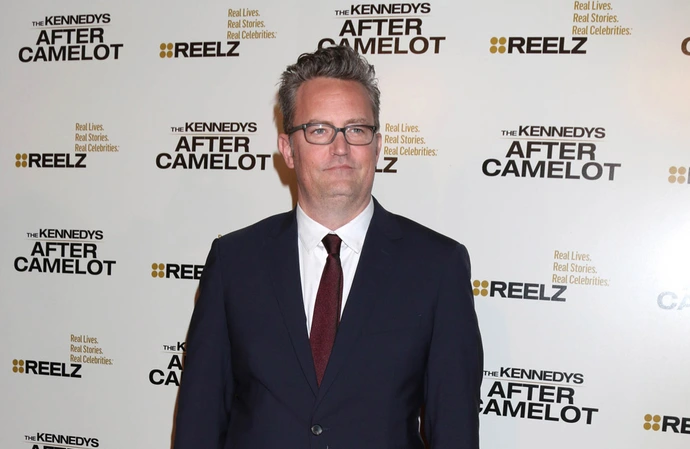 Morgan Fairchild has praised the late Matthew Perry for being "terribly brave" and speaking openly about his addiction struggles.
The 73-year-old actress - who played Nora Bing, the mother of Matthew's character Chandler in 'Friends' - admired her co-star's frank honesty in his memoir 'Friends, Lovers and the Big Terrible Thing' and his hope he could help others going through similar struggles.
Speaking on 'CNN This Morning' on Monday (30.10.23, two days after the actor's death, she said: "I think that one of the bravest things that he did in his career and his life was to go public, to write this book, to reach out to other people, to try to be of help to other people. And that was one of the most endearing things about him.
"I thought it was terribly brave of him to want that to be part of his legacy as a human being as not only the joy he brought to people, the great acting, the great fun parts, but also the reaching out to try and help other people.
"The being honest about what he was facing in life because to me that's what we're all really here for, that is to help each other to get through this and he was doing that big time."
Morgan remembered her screen son as a "warm," "wonderful, "funny" and "creative" person and revealed a lot of 'Friends' viewers have been in touch to offer her their condolences.
She said: "We've all grown up together.
"The audience has grown up with Matt as their best friend, the person they wanted to be, the person they wanted to meet, know and have as a friend.
"He was just a very endearing, fun, wonderful, wonderful guy and I send my love and condolences to his family.
"I just felt that I should do something because for millions of people who watch the show, they sometimes think of me as his mom."
Morgan also remembered her first day on the set of 'Friends' and was amazed to realise she had known Matthew from a young age when she had worked with his dad, actor John Bennett Perry.
She said: "The show was not a huge hit yet when I started working on it.
"He came bounding over to me, literally bounding like a big puppy and said, 'Oh, you won't remember me. I used to visit you on the set of 'Flamingo Road' and 'Falcon Crest' with my dad!'"
Matthew died on Saturday after being found unresponsive in the jacuzzi at his home in the Pacific Palisades area of Los Angeles. Authorities rushed to the '17 Again' star's home after receiving a call about a cardiac arrest and reports suggest his death may have been linked to drowning.