Hank Azaria credits Matthew Perry with helping him get sober
Hank Azaria has credited his Friends co-star Matthew Perry with helping him get sober revealing the late actor introduced him him to AA (Alcoholics Anonymous) and took him to meetings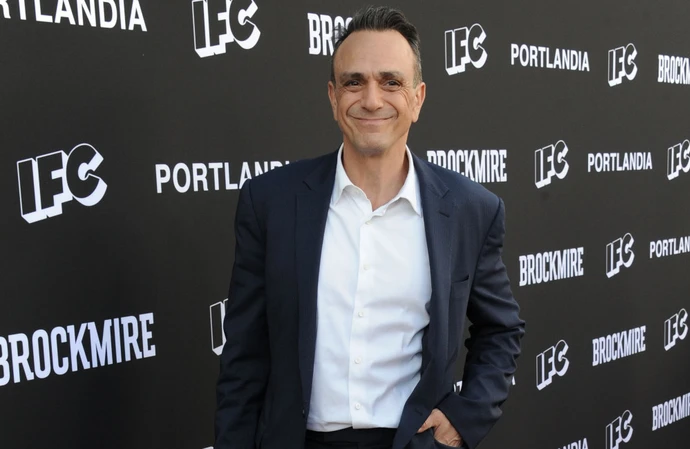 Hank Azaria credits Matthew Perry with helping him get sober.
The actor - who passed away on Saturday (28.10.23) aged 54 - spent years battling drink and drug addiction and his former 'Friends' co-star Hank has revealed Matthew helped him conquer his own demons by introducing him him to AA (Alcoholics Anonymous) and taking him to meetings.
In a video posted on Instagram, Hank explained he had known the actor since he was a teenager starting out in Hollywood. He explained: "Matthew was the first friend I made in Los Angeles when I moved there. I was 21. He was 16. We did a pilot together ... It never saw the light of day but Matthew and I became really good friends. We were really more like brothers for a long time.
"We drank a lot together, we laughed a lot together. We were there for each other in the early days of our careers.
"He was as funny as he was in 'Friends' ... in person he was just the funniest man ever. He just lived to laugh ... "
Hank - who played scientist David in several episodes of 'Friends' - went on to recall how addiction took his pal away but Matthew did eventually use his issues to help others.
He added: "I really loved him. A lot of us who were close to him felt like we lost him to drugs and alcohol a long time ago because as he documented in his autobiography there was so much suffering.
"I had to pick up and put down that biography like 11 times. It was so painful for me to read ... From a recovery perspective I've been a sober guy for 17 years and I want to say that the night I went into AA, Matthew brought me in. The whole first year I was sober, we went to meetings together ... As a sober person, he was so caring and giving and wise. And he totally helped me get sober and I really wish he could have found it in himself to stay with the sober life more consistently."
Matthew was pronounced dead on Saturday after being found unresponsive in the hot tub at his home in Los Angeles. His cause of death has yet to be revealed.