'It could probably go to 40': Hank Azaria ponders the logevity of The Simpsons
Hank Azaria has no plans to quit 'The Simpsons' but doesn't know how much longer the show will run.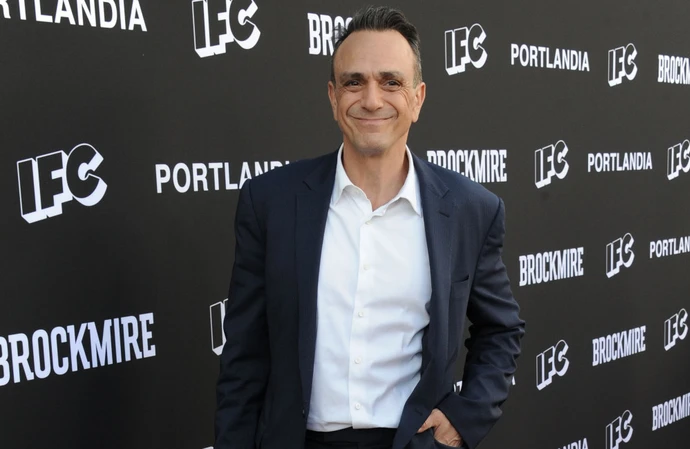 Hank Azaria "wonders" how long 'The Simpsons' can go on.
The 58-year-old actor - who has worked on the show since it began on 1989 and voices the likes of Moe Szyslak, Chief Wiggum and Comic Book Guy, having previously been the person behind Apu Nahasapeemapetilon, Lou, Carl Carlson and Bumblebee Man - insisted he has no plans to quit the long-running animated comedy series but he does question how far into the future it will continue.
He told People magazine: "Well, I'd be silly to leave because they pay me, first of all.
"I wonder about [how long it will continue], too.
"You know, we're doing season 35 and 36. I would guess that it would probably go to 40. It seems to be doing well."
But Hank noted that "standards of what doing well means has changed so much for network television in the last 10 to 15 years."
He added: "But whatever the standards are now, we seem to be doing well. People still enjoy making it. They seem to want the show.
"So I imagine we keep going. The voices don't really age. So we can keep doing it. And the animation doesn't age. The animation does get better — and quicker."
It isn't just 'The Simpsons' keeping Hank busy as he's excited about a lot of future projects he has in the pipeline.
He said: "I have a show right now with Apple called 'Hello Tomorrow'. It's a very interesting show.
"We have a show coming out for HBO in June called 'The Idol'. It's Sam Levinson, the guy who did 'Euphoria'. [It's] with The Weeknd and Lily-Rose Depp. That show might be really cool."
The actor also "really enjoyed" landing a role in the fifth and final season of 'The Marvelous Mrs. Maisel'.
He said: "I just kind of sink in there in the last minute here. And I'm really thrilled to be here. It's a really great show. It's fun when everyone's doing all the heavy lifting you get to jump in.
"There's a real rhythm and pace and meticulousness to the show. I actually had a challenge finding this character. I had to play around with him a little more than I usually do [with characters], but it was fun."