Spice Girls reuniting for new project: 'Everyone is excited!'
The Spice Girls are reportedly reuniting for a new project which they all think will be "really fun."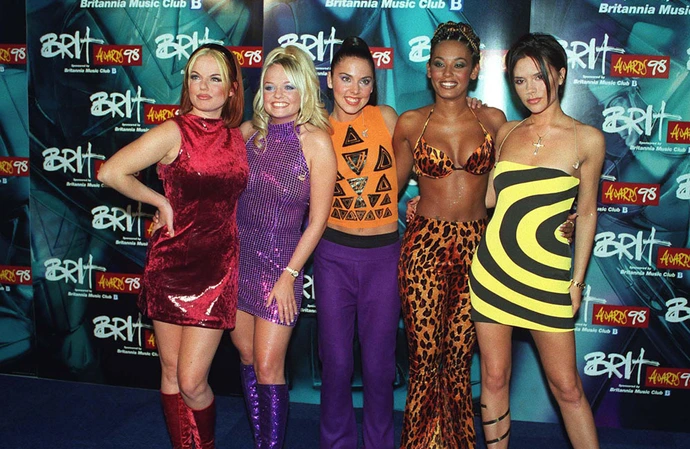 The Spice Girls are reportedly working on a film based around their songs.
The legendary pop band released the box office smash 'Spice World' - which follows band members Geri Halliwell, Mel B, Emma Bunton, Melanie C, and Victoria Beckham in a send-up of their day-to-day lives - at the height of their fame in 1997 and now insiders have claimed that they are "so excited" to be working on a "totally different, coming of age story" using their back catalogue of hits.
A source told The Sun newspaper: "Everyone is very excited about this script but it will be a totally different number to Spice World.
"The girls aren't appearing in it but it's essentially a gentle, upbeat, coming-of-age story, a jukebox musical about a kid who's obsessed with the Spice Girls. Style-wise, it is very much like Take That's recent 'Greatest Days' musical, which was adapted from their stage show. It will be endorsed by the band — all five have signed off on the project — and it will feature several of their songs."
The 'Wannabe' hitmakers had their songs turned into a stage musical in 2012 titled 'Viva Forever!' - which was produced by 'Mamma Mia!' creator Judy Craymer and written by 'Absolutely Fabulous' star Jennifer Saunders - but the show closed just six months after it opened in London's West End amid poor reviews.
This time, however, it is thought that Geri - who was known as Ginger Spice during the group's heyday - is the "driving force" behind the project and all of the girls think the idea is "fun."
The source added: "Geri is leading the drive to get this off the ground and is regularly talking to the producer, coming up with great ideas.
The girls all think it's a really fun idea."
The claims come just days after Geri - who made a shock exit from the group in 1998 before joining the girls once again on their reunion tours in 2007 and 2019, and performed with her bandmates at the closing ceremony of the London 2012 Olympics - was admitted that something was on the cards.
She told The Sunday Times: "At some point, there will be something!"