'There is so much more to me...' Jane Seymour fires back at Bond Girl stereotypes
Jane Seymour starred as Solitaire in 1973 James Bond blockbuster 'Live And Let Die'.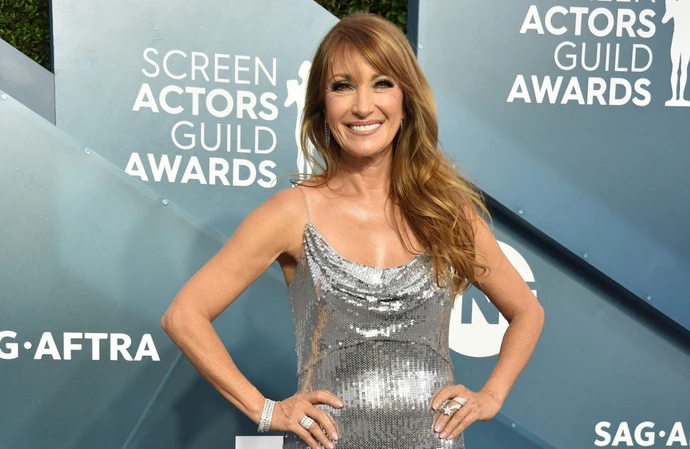 Jane Seymour has insisted there is "so much more" to her than the Bond Girl stereotypes.
The 72-year-old star - who played Solitaire opposite Roger Moore's 007 in 1973 James Bond movie 'Live And Let Die' - admitted he knows how "a lot of people" perceive her, but there is more than meets the eye.
She told Saga magazine: "I'm under no illusions about how a lot of people think about me.
"Bond girl. Married four times. Lives in Los Angeles. Seventy-two years old. Must have had surgery… And that's about it.
"There is so much more to me than that. And at the age I am, I have never felt more sure of who I am, and more ready to absolutely make the most of the life I have."
Jane noted she has become more of a "free spirit" in her older age, and she confessed there are some similarities between herself and her titular character in 'Harry Wild Investigates'.
She laughed: "Well, I do drink, and I do occasionally swear, but I don't have flings.
"But I am, as I get older, very much a free spirit and I loved Harry as soon as I read the script."
The show - which is returning for its second season - has been a wonderful experience for the veteran actress, and she was delighted to be offered such a project after so long in the industry.
She added: "Before I took the part, I met the writer, David Logan. We drank a bottle of wine together and I asked him who he had in mind when he wrote it. He said, 'You, just you.'
"For an actor of my age that felt very special. It's pretty unheard of to star in your own series at 72."
She's making the most of it, and previously pushed through a brutal knee injury after smashing it to pieces in an action scene when she slipped while running "on wet leaves".
However, she realised the whole cast and crew were depending on her for the next four months of work, so she spent the rest of the day being carried to each scene before going to hospital the next day and had her leg immobalised.
She recalled: "So, we shot everything from the waist up, and again I'd be propped into place so we could make it work."