Cole Sprouse: 'I get death threats, really nasty, honestly criminal stuff'
Cole Sprouse has revealed that obsessive 'Riverdale' fans have sent him "death threats, really nasty, honestly criminal stuff".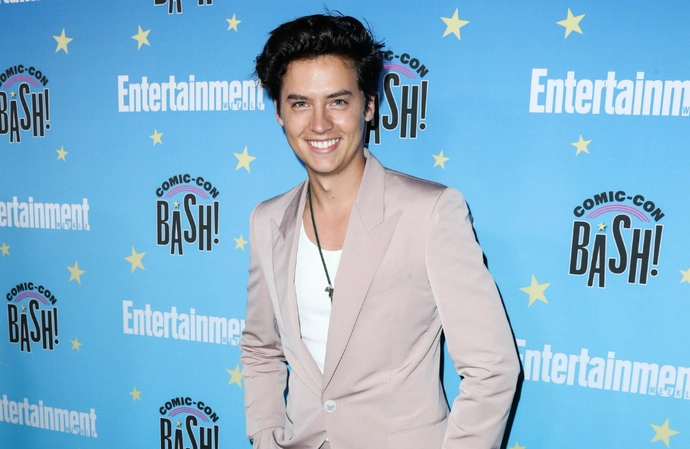 Cole Sprouse has received death threats from 'Riverdale' fans.
The 31-year-old actor dated his co-star Lili Reinhart, 26, from 2017 to 2020 while their castmates Camila Mendes, 29, and Charles Melton, 32, dated for a year from 2018 and Cole believes fans are too invested in their personal lives.
Speaking to Vulture, he explained: "I get a lot of stuff sent to my house or my loved ones' houses. Death threats, really nasty, honestly criminal stuff. And I do think it's because at least four of us at this table have dated our co-workers.
"Is that just a consequence of an incredible love? Or is that what fanaticism looks like? Perhaps because those lines were blurred to our audience, it's hard to break those things up when life moves on."
Casey Cott, 31, who plays Kevin Keller on the show, revealed his mother received threats and he believes some fans have trouble making the distinction between the actors and the fictional character they play.
He said: "There's sometimes a failure to differentiate the characters from the humans. You can go down an extreme hole if you're looking at that. Someone got my mom's phone number and started leaving voicemails saying that they were going to come get her."
Meanwhile, the cast also revealed former teen heartthrob Luke Perry - who played Archie's father until his sudden death in 2019 at the age of 52 - gave them advice on coping with fame.
Madelaine Petsch said: "I had a long conversation with Luke Perry at Comic-Con when we first booked the show because he was on 90210. I asked him, 'What is this ride gonna be like?' And he said, 'Nothing like you've ever imagined, but I promise you, it will be the last of its kind.' Luke was an oracle for me and for a lot of the people on the show, especially in guiding us during those first two years of chaos and confusion and the rise to success. I think he's a huge reason why the show is where it is today."
Cole explained: "I think he knew everything we were all going to be going through. And I often think about how he would be sitting answering these questions if he were still with us."
Madelaine added: "He'd wear his little glasses."
And Cole said: "He had this way of speaking where he got super-close to your face that was really beautiful and passionate."
Camila went on to say: "We were lucky to work with him."