Porn star Maitland Ward reveals what happens if crew member gets too excited on set
Maitland Ward insists the crew are more "interested in lunch".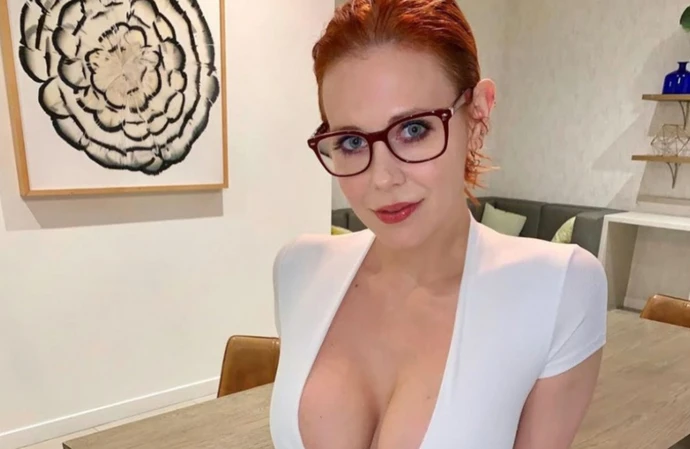 Maitland Ward has never seen a crew member get "aroused" on a porn set.
The 'Boy Meets World' actress turned adult entertainer has opened up on the realities of making X-rated films, and she insisted most people are more "interested in lunch" than the raunchy action happening in front of them.
She told the Daily Star newspaper: "I don't think I've ever seen the crew aroused, ever. They're always interested in lunch; I have never seen one person ever become aroused.
"It's just not that kind of environment, it's just work.
"I guess if something like that happened, they would send them off the set – they'd definitely be asked to leave for a bit."
The 'Rated X' author acknowledged it must have "happened to someone", but it's not something she's experienced.
She added: "I'm sure it's happened to someone, but I've never had it happen. They're usually so bored.
"This is their everyday, they see it all the time. You sort of become desensitised to seeing d***s walking around.
"Not that they're not impressive, but I can have a full conversation where we're totally naked and the guy's, like, [masturbating] because he has to get ready for the scene, so we can be sitting there talking on a break and I don't even realise it."
When it comes to day to day on a porn set, the 46-year-old star admitted everything "runs like clockwork".
She said: "When you go on set you think you're going to be nervous to be naked, to be having sex, and you are at the beginning... but once you get used to it you're just walking around naked.
"D***s are hanging out and it doesn't even faze you.
"I was nervous, but I was put at ease very quickly and I was actually shocked by how normal it all felt, and how much I really liked it and I was good at it."