Chrishell Stause planning a family with 'forever partner' G Flip
Selling Sunset star Chrishell Stause had told fans she's 'never' getting back together with her ex Jason Oppenheim because she's planning a family with her 'forever partner' G Flip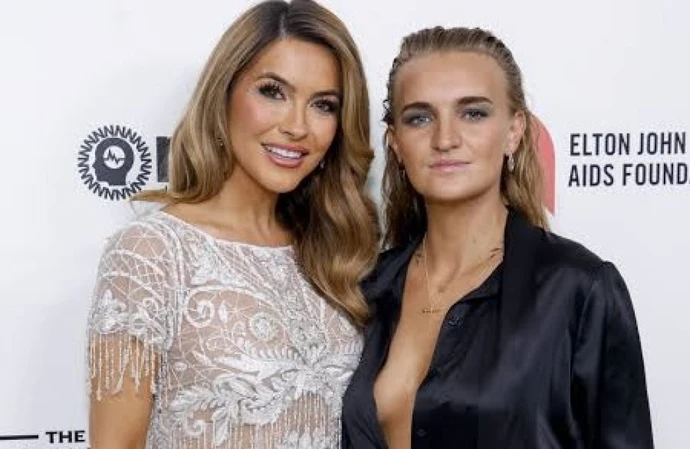 Chrishell Stause is never getting back together with Jason Oppenheim because she's planning a family with her "forever partner" G Flip.
The 'Selling Sunset' star made admission after a fan posted a comment on her Instagram page declaring "Miss you with Jason" - prompting Chrishell to insist her followers need to stop wishing the pair back together.
She wrote: "I get these comments all the time on every post, so let me be clear. It's never happening."
The 42-year-old former actress - who split from Jason after they struggled to agree on whether to start a family - went on to insist she's settling down with G Flip after they staged a non-legally binding wedding ceremony in Las Vegas in May.
She added: "I met my forever partner with G and we are planning a family and everything happened the way it was supposed to."
Chrishell went on to call Jason a "great friend" but warned fans to stop hoping for a reunion, writing: "The people constantly trying to 'ship' us getting back together are wasting your time. Judging a relationship from small public glimpses is not the same as living in them and truly knowing what and who is right for you."
At the time of her split from Jason back in 2021, Chrishell - who was previously married to actor Justin Hartley - admitted her desire to have a baby was one of the reasons why they decided to part ways.
In a post on Instagram, she wrote: "Jason was and is my best friend, and other than our ideas for family ultimately not being aligned, the amount of respect and love we have for each other will not change going forward. Men have the luxury of time that women don't and that's just the way it goes. All of that being said, navigating this public terrain is difficult and I am just trying my best."