Polo-playing Prince Harry misses family 'very much'
Prince Harry's friend Nacho Figueras says the pair have missed their families "very much" while playing polo in Singapore.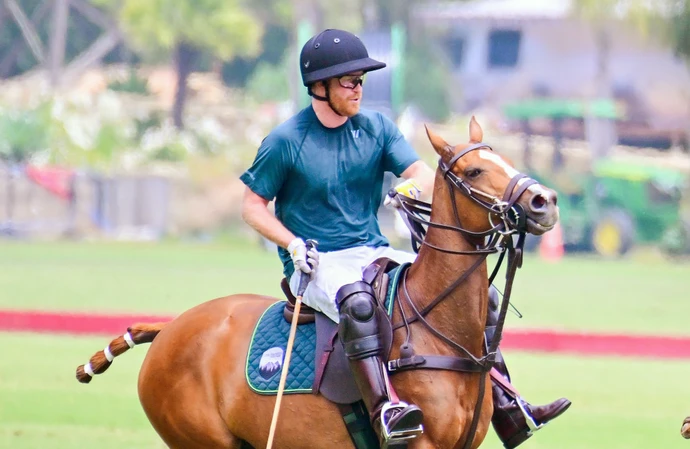 Prince Harry has missed his family "very much" while playing polo in Singapore.
The Duke of Sussex travelled without wife Meghan, Duchess of Sussex and their children Prince Archie, four, and two-year-old Princess Lilibet to take part in a charity tournament to raise money for his charity Sentebale, and his friend and fellow player Nacho Figueras admitted they hadn't found it easy leaving their loved ones behind in California.
Nacho told reporters: "We miss our wives very much. This was a very short trip, although it's a few days, it's a lot of travelling for 24 hours in Japan and a few hours here, but we miss them. We wish they were here."
But while they missed their families, 46-year-old Nacho - who has four children with wife Delfina Blaquier - admitted he'd relished being able to spend some quality time for his pals.
He said of Harry: "He's very committed. That's what he is. It's in his DNA and that's why I like him so much. Being able to spend so much time together has been a wonderful thing.
"I always say that the first thing that [struck] me about Sentebale before I knew anything about it was his commitment to the charity, how much he cares about doing good.
"I could see that first-hand when I went to Lesotho with him, we have been there two or three times. He's the first person to point out that there's something that can be better. It's very inspiring."
The annual Sentebale Polo Cup game ended in a 7-7 draw, with both Harry and Nacho - who played for the Royal Salute Sentebale team and the Singapore Polo Club respectively - scoring impressive goals.
Despite the score, a relaxed Harry jokingly pretended to steal the match trophy during the presentation ceremony.
To date, the tournament has raised over £11 million for the charity, which Harry established with Prince Seeiso of Lethoso in 2006.
The 38-year-old royal said in a statement: "Sentebale has remained a pillar of support in communities across southern Africa for almost two decades. Our work has remained rooted in our mission, and in honour of our late mothers, we wish to ensure all children and young people in southern Africa are empowered, healthy and able to pursue their ambitions and dreams."