OnlyFans creator banned from exchanging nude photos for wildfire donations
Mariah Casillas has been banned from sharing nude photos on GoFundMe.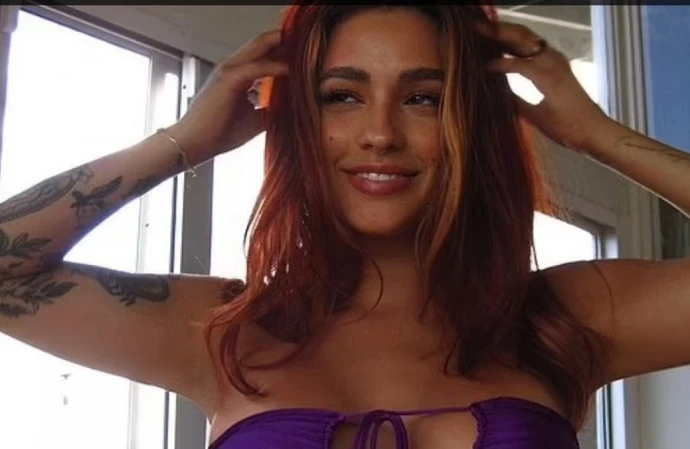 An OnlyFans creator has been banned for exchanging nude photos in return for wildfire relief donations.
Mariah Casillas - who is also known as Lavaxgrll - previously launched a GoFundMe campaign that was designed to support victims of the devastating wildfires in Maui.
Lavaxgrll planned to share nude photos via GoFundMe in exchange for donations for the relief effort.
She recently wrote online: "F*** it, sending nudes to everyone who donates at least $10 to my Maui wildfire fundraiser. I love this beautiful island too much.
"Retweet and DM me after donation, I'll be checking. (sic)"
However, the GoFundMe page was subsequently shut down for breaching the site's policy.
Lavaxgrll explained: "GoFundMe took down my account but that isn't going to stop me from doing what I can to help the people of Maui. I'll be making a list of nonprofits to donate towards instead, you can still send me your screenshots. (sic)"
Lavaxgrll has already pledged to take her fund-raising campaign to OnlyFans, where she'll now be taking donations for the wildfire relief effort.
The fires have caused a huge amount of destruction and devastation over recent weeks, and US President Joe Biden recently toured the damage in Hawaii.
The president and his wife, Jill Biden, previously said in a statement: "Jill and I send our deepest condolences to the families of those who lost loved ones in the wildfires in Maui, and our prayers are with those who have seen their homes, businesses, and communities destroyed.
"We are grateful to the brave firefighters and first responders who continue to run toward danger, putting themselves in harm's way to save lives."