Billy Porter SPLITS from husband Adam Smith after six years
Billy Porter has split from Adam Smith after six years of marriage but a rep for the actor has insisted that the separation is "amicable."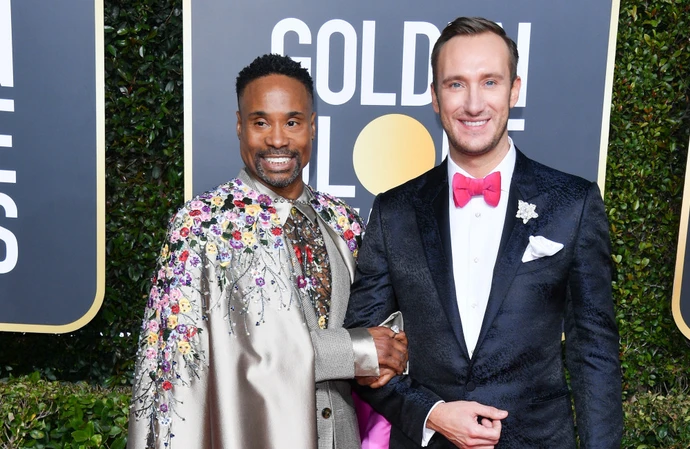 Billy Porter has split from Adam Smith after six years of marriage.
The 53-year-old actor met Adam, 36, at a dinner party in 2009 and they tied the knot almost a decade later but announced on Wednesday (05.06.23) that they have made the "sad decision" to go their separate ways but will make "no further comment" on the situation, a representative has confirmed.
Rep Simon Halls told People: "I can confirm that Billy Porter and his husband Adam Smith have made the sad decision to end their marriage after six years. The decision was an amicable and mutual one and was made after much consideration. They continue to love and support each other as they embark on this next chapter. There will be no further comment from either parties and it would be appreciated if their privacy be respected."
Upon their wedding in 2017, the 'Pose' star explained that being able to tie the knot was a milestone because how it was made "very clear" to them both in their childhood that marriage was "not for them" as gay men.
He said: "We both grew up in households where who we are is labeled an 'abomination. The thought of marriage, there was no context for it — there was no dreaming about it because there was no context to dream; it was unspoken and very clear that the sanctity of marriage was not for us. So to see that come around, to see that tide turned, it still takes my breath away; I'm still trying to find the words to describe it. I didn't think I needed it. I lived with this idea that it just wasn't for us. So when we went to get our marriage license the other day, the act of that was so powerful in a way that crept up on the both of us, and it just grounded that moment."