'I am so sorry!' Meghan Trainor apologises for 'careless' comments about teachers
Meghan Trainor has apologised for making "careless" comments about teachers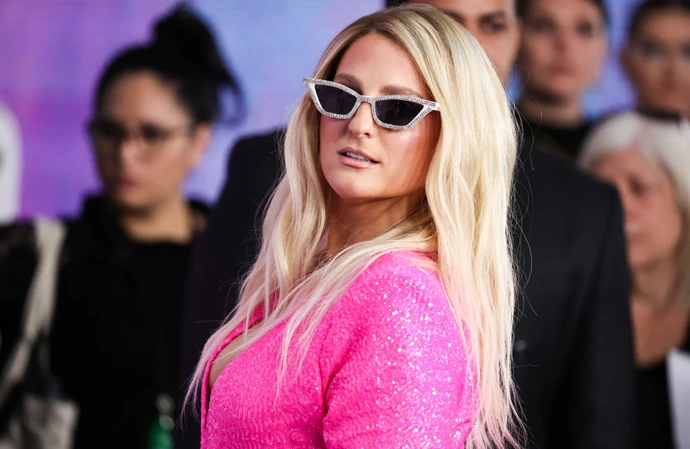 Meghan Trainor has apologised for making "careless" comments about teachers.
The 29-year-old pop star is mother to two-year-old Riley with husband Daryl Sabara and revealed whilst chatting to YouTuber Trisha Paytas on her 'Workin' On It' podcast that she will be homeschooling her child following the Tennessee school shooting in March - which saw a 25-year-old woman fatally shoot three students and three staff at a school in Nashville - but used the words "F*** teachers" and took to social media following backlash to apologise for any offence she may have caused.
Speaking in a video posted to TikTok, she said: "Teachers of Tiktok and teachers of the world, I recently said 'F teachers' on a podcast and it's not how I feel. I was fired up because we were talking about how sending your kid to school here in America is so horrific and what all of us have to go through, but especially teachers, is not normal and not okay.
"I had Trisha Paytas on the podcast and I knew her history with teachers and I know my husband's history with his teachers and I was bullied by some teachers.
"So in that moment, I got angry and said 'F teachers, f those specific human beings back in the day', but I did not mean that to all teachers. I love teachers, I think they have the hardest job and they're the most underpaid. They're the most underappreciated when they literally raise us.
"I don't want to make excuses, I am just so sorry to any teachers who I made feel bad.
"And I remind myself that my words definitely could have a consequence and I will be more careful. Love you all so much, I'm so sorry again, Thank you all for helping me."'
The 'Mother' hitmaker also labelled her words as "careless" in the caption of the post as she reaffirmed her "love" for educators
She wrote: "I am sorry for being careless with my words. I LOVE teachers and I am here for you. Let's work to make schools a better place together."
Meghan - who is now expecting her second child with 'Spy Kids' actor Daryl - previously explained that she is determined to "keep her kid in a bubble" in an effort to shield them from danger.
She told Romper: "I want to hire a preschool teacher that will be able to teach emotions. How to handle it when you want to freak out and scream, because they don't usually do that. And not to get dark here, but [in regular schools, you have to worry about] guns and all that stuff. #
"I don't really want to send my kids somewhere where I'm just like, 'Hope to see you later!' It's horrible. Horrible. There's all those victims' parents thinking, 'I never thought it would happen to me' until it f****** does. Everyone tells me, 'You can't keep your kid in a bubble,' and I'm like, 'Oh, but I can.' "