Barry Humphries hailed a 'genius' and 'brightest star' by figures including Australia's Prime Minister
Minutes after his family announced he was dead aged 89, figures including Australia's Prime Minister and the world's biggest comics paid tribute to him as a "genius" and the "brightest star".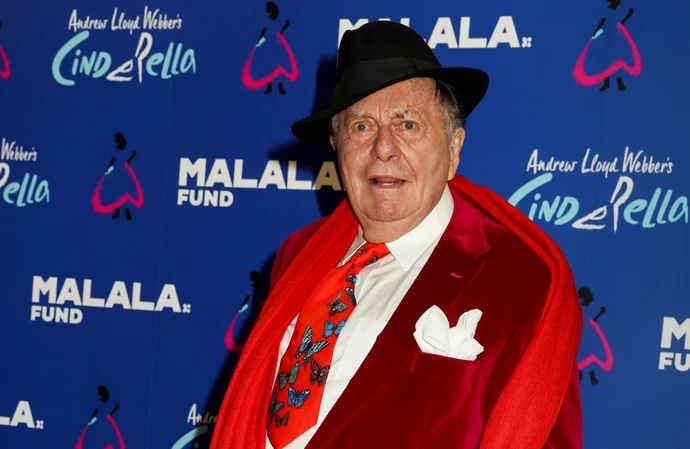 Barry Humphries has been hailed a "genius" and the "brightest star" by figures including Australia's Prime Minister.
Tributes flooded the web minutes after Dame Edna Everage comic's family announced on Saturday (22.04.23) afternoon he had died aged 89 in Sydney's St Vincent Hospital due to complications linked to hip surgery he endured after a fall at home.
Australian PM Anthony Albanese posted a picture on Instagram of Barry posing in his Dame Edna regalia, which he captioned: "Barry Humphries – 1934–2023. "For 89 years, Barry Humphries entertained us through a galaxy of personas, from Dame Edna to Sandy Stone.
"But the brightest star in that galaxy was always Barry. A great wit, satirist, writer and an absolute one-of-kind, he was both gifted and a gift. May he rest in peace."
Other Australian stars to pay tribute were Kylie Minogue's sister Dannii, who said: "I was lucky to meet Barry and (his wife) Lizzie through my great friend Kathy. A cheeky humour that will be very missed."
Jason Donovan posted throwback black and white images of Barry and said on Instagram: "Australia has lost one of its greatest! Funny, literate and fiercely intelligent, Barry Humphries was quite simply an entertaining genius.
"I had the honour working with Barry on many occasions. Always generous and supportive… I was in awe of his incredible ability to humorously control any conversation he entered into… daring, provocative and often mischievous the characters he created brought laughter to millions.
"A master in comedy and human interaction. What a life! What a legend.
Thank you Barry for the smiles."
Stand-up Ricky Gervais was among the comics who paid tribute, and he tweeted: "Farewell, Barry Humphries, you Comedy genius."
Former Great British Bake Off presenter Matt Lucas said: "I wonder if all geniuses are as lovely as Barry Humphries. Thank you for delighting and inspiring us. Quite simply, you were the greatest."
And comic Dara Ó Briain added: "RIP Barry Humphries, one of the absolute funniest people ever. A huge life, lived long and well. He will be missed."