Jonathan Majors claims witness and video evidence proves innocence amid domestic dispute allegations
'Creed III' actor Jonathan Majors has claimed there is witness testimony and video evidence to prove his innocence amid an alleged domestic dispute with his ex-girlfriend, after his attorney filed court documents this week claiming the man who was driving them that night witnessed the events.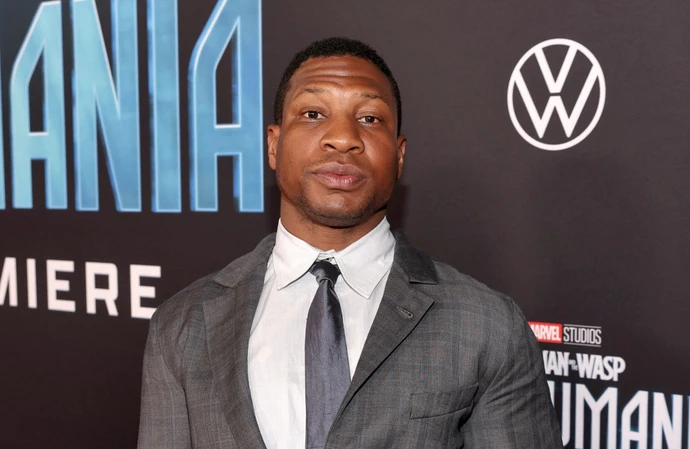 Jonathan Majors has claimed there is witness testimony and video evidence to prove his innocence amid an alleged domestic dispute with his ex-girlfriend.
The 33-year-old actor's attorney Priya Chaudhry filed court documents in Manhattan on Wednesday (19.04.23) claiming the man who was driving them the night of the alleged altercation witnessed the events, and security videos are said to show the woman - who has not been named - in a nightclub afterwards.
Jonathan was arrested in a Chelsea apartment near West 22nd Street and Eighth Avenue after officers responded to an emergency call on March 25th.
According to the documents obtained by TMZ, the driver witnessed the woman "attempt to steal" the 'Creed III' star's phone and he allegedly saw the woman "hitting, scratching, and attacking" Jonathan.
The lawyer also said the driver is expected to testify that Jonathan didn't hit the alleged victim "in any way at any time, or even raise his voice", and that the actor asked the driver to pull the car over to depart the vehicle, which he did.
Jonathan's ex claimed she was left with a broken finger and laceration behind her ear as a result of the incident, but Chaudhry claims she has proof the woman went clubbing after the alleged incident, and security footage shows her freely using her right hand, conflicting her claims.
Following her night out, the woman arrived at Jonathan's house at 3.23am, went into his apartment and rang him 32 times, as well as sent several text messages.
According to the Marvel star's lawyer, the woman did not accuse Jonathan of injuring her in any of the messages, nor mention any alleged injuries she may have suffered.
He was not home at the time, but returned later that morning at 11.13am to find her on the floor of his walk-in closet.
He rang 911 and when paramedics arrived at the scene Jonathan's ex allegedly said "I don't know" when questioned what happened.
Last month, Chaudhry released texts she insisted prove the actor is innocent.
The woman said in texts provided: "Please let me know you're okay when you get this. They assured me that you won't be charged.
"They said they had to arrest you as protocol when they saw the injuries on me and they knew we had a fight.
"I'm so angry that they did. And I'm sorry you're in this position.
"Will make sure nothing happens about this. I told them it was my fault for trying to grab your phone."
She also reportedly messaged: "I love you".
After more than three hours passed without a response from Jonathan, she is said to have assured him she told police the fight between them "was not an attack".
The girlfriend added she would do everything in her power to help the star avoid any charges or problems in court, saying in the texts: "I know you have the best team and there's nothing to worry about. I just want you to know that I'm doing all I can my end."
Jonathan's lawyer has said her legal team expects all charges to be dropped soon.