Jesy Nelson: 'I am in such a good place right now!'
Jesy Nelson is in a "really good place" more than two years on from when she quit Little Mix and prepares to release her second solo single.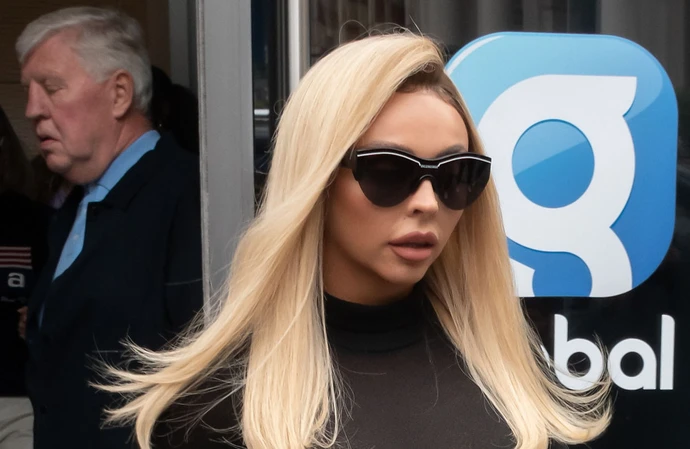 Jesy Nelson is in a "really good place" right now.
The 31-year-old pop star shot to fame alongside Perrie Edwards, Leigh-Anne Pinnock, and Jade Thirlwall as part of 'X Factor'-winning girl group Little Mix in 2011 but quit the band in 2020 and remarked that she "never had the time" to think about how she "truly felt" during the height of it all.
Speaking on UK TV show 'This Morning', she said: "I'm in a really good place, I feel really positive. Honestly, I have such a lovely friendship with my fans. They're the kindest, sweetest fanbase and I do message them regularly. It's nice to hear the stories that they're going through.
"I just want to connect with them again and touch their hands, it's been so long since I've actually performed.
"No, it wasn't something I enjoyed. I think it's just a constant rollercoaster. When you're in a band, you don't get the time to ever just breathe. I was up and down all the time and I didn't know how I was truly feeling, you just have to keep going. We were so young, Perrie was 16. Now we're all women, we're all grown up and you learn a lot."
The 'Boyz' hitmaker has now teamed up with charity Women's Aid to released the domestic abuse-themed solo single 'Bad Thing', this time through her independent label and explained that she can now "speak her truth" on her songs in a way she never could before.
She added: "It's my first solo independent single which I love. It has given e a real sense on independence and freedom which I love. Anyone who wants to to music, you don'mt need a big record label to put out new music"
"I can speak my truth on songs and I always want to make music that makes a difference. Theere's so much stuff I've not being able to speak about. It's like going into a free therapy session when you go into the studio."