Bill Hader's joy at discovery he's related to Carol Burnett: 'I wanna have dinner with her!'
Bill Hader has learned he's a cousin of 'Annie' star Carol Brunett, and has told his kids they are related to Miss Hannigan.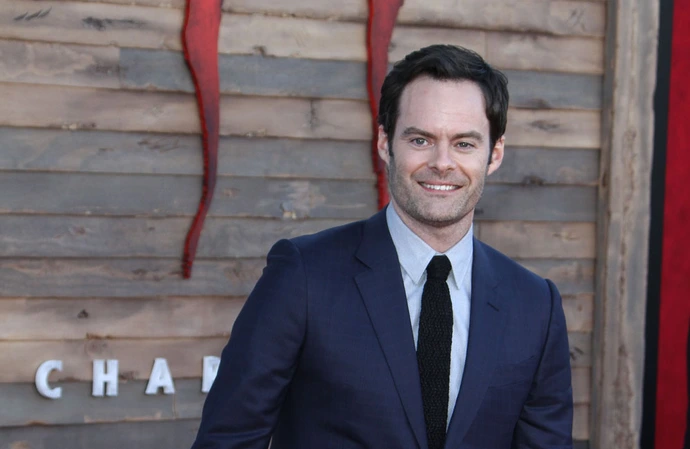 Bill Hader has shared his joy at discovering he is related to Carol Burnett.
The 44-year-old actor - who has daughters Hannah, 13, Harper, 10 and eight-year-old Hayley with his ex-wife Maggie Carey, and is said to be back together with his ex-girlfriend Ali Wong, 40 - received an email from the comedienne letting him know they are distant cousins and immediately told his children they are related to Miss Hannigan, the tyrannical orphanage proprietress Carol played in the 1982 movie adaptation of Broadway musical 'Annie.'
Bill told 'Entertainment Tonight': "She emailed me. Yeah, she emailed me and said, 'Hey, we're related.' And I went, 'What?' I told my, kids! I'm like, 'We're all related to Ms. Hannigan. So it was really fun!"
The 'Saturday Night Live' star added he has remained in touch with Carol, 89, by text and email but is hoping they can meet soon for dinner.
He added: "We've been texting and emailing and stuff, so it's been really exciting. I hope I can, like, have dinner with her."
Bill has played the title role of hitman 'Barry' in the HBO sitcom for almost five years, but now the show is coming to an end after four seasons, he is "very happy" to be saying goodbye to the character even if it means bidding farewell to the cast and crew.
He added: "It's nice to write, you know, 'The End' on the thing, but it's it's going to be sad to say bye to everybody. That's the hardest part of it. I'm very happy to not have to play this guy anymore. He's a very dark character, so I'm happy that that's kind of over with... I'm going to do something very light now."