Jesy Nelson admits she hasn't spoken to her ex-Little Mix bandmates for TWO years after quitting group
After quitting Little Mix over her mental health struggles, Jesy Nelson has opened up about how she hasn't spoken to her former bandmates in two years.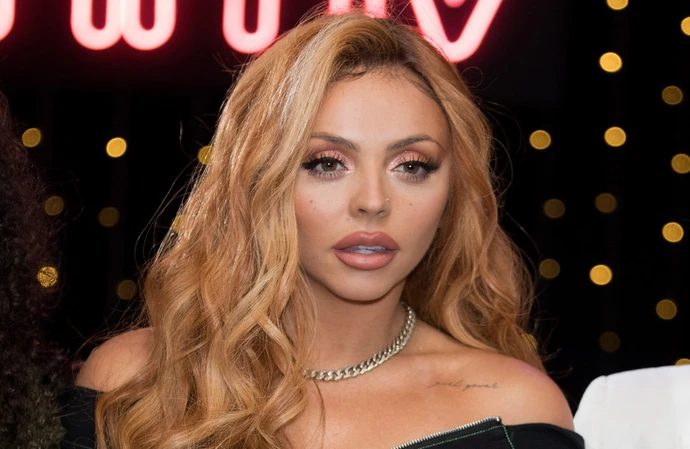 Jesy Nelson hasn't spoken to her former Little Mix bandmates for two years.
The 31-year-old singer quit the hit group in 2021 after battling mental health issues, and has now opened up about up about how she hasn't "talked since" with the disbanded group's other members Perrie Edwards, 29, Leigh-Anne Pinnock, 31, and 30-year-old Jade Thirlwall.
She made the revelation to The Sun on Monday (17.04.23) – the same evening Leigh Anne revealed on Instagram she would be releasing her memoir 'Believe' on 26 October.
Jesy said about the reason she quit Little Mix: "Being in a girl band, you are a machine going all the time. You don't have a minute to breathe and take time out if you just need space. That was something I struggled with.
"For me my mental health issues were an ongoing thing while I was in Little Mix.
"I was struggling with my body issues, I was constantly being trolled and I really, really struggled. I was in it for nearly 10 years. I think I was never prepared for what was to come.
"I didn't have social media or any of that. I was just a barmaid working in Dagenham."
She stressed she has no "regrets" about quitting the band, but said about her bandmates "we haven't talked since then".
Jesy added about the chance of reconnecting with the group – which shot to fame on 'The X Factor' in 2011 before going on to sell 60million records worldwide – "Never say never, but I honestly wish them the best on their solo journeys now, which is so exciting. That is what is so exciting about all of us.
"We are all musically different. We will all go in our own lane. I'm rooting for all of them. I honestly do wish them all the success as they are all crazy talented."
Meanwhile, Leigh Anne said about her upcoming book launch: "I'm so excited to announce 'BELIEVE' – my first ever memoir – out October 26, 2023 and available to pre-order now.
"Ever since we won The X Factor back in 2011, I feel like I've been in a whirlwind. I've had some life-changing moments that up until now, I've never really had the chance to process."