'My gorgeous preggers bestie!' Lindsay Lohan's family and friends throw baby shower for her
Lindsay Loha celebrated her pregnancy with a baby shower over the weekend.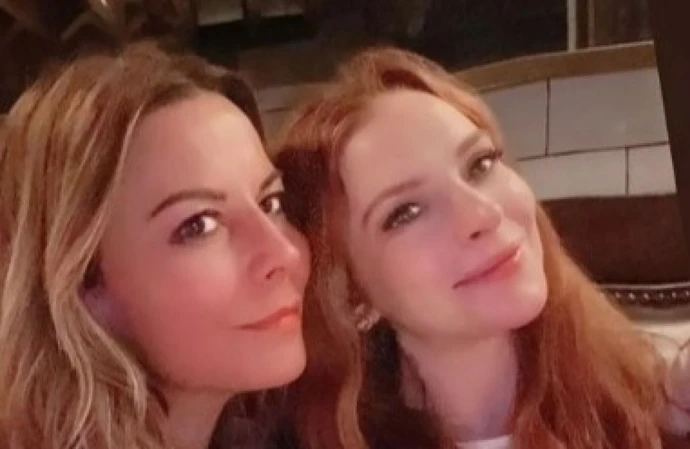 Lindsay Lohan's family and friends have thrown a baby shower for her.
The 36-year-old actress is currently expecting her first baby with her husband Bader Shammas and celebrated her pregnancy with family and friends at a party over the weekend.
Friend Juliet Angus wrote on Instagram: "Flew into town to shower my gorgeous preggers bestie and glowing mama-to-be"
Meanwhile, Lindsay's younger brother Dakota, 26, also shared a snap of himself and Bader where he declared that he is is "brother for life", whilst Lindsay herself shared a picture of herself and her younger sister Alina, 29, and placed a sticker which read "Sisters" on it.
Lindsay first announced her pregnancy in March with an Instagram post featuring a white baby onesie before a representative for the 'Mean Girls' s star explained that she and her husband are both
excited about the "next chapter" in their lives.
A rep for the couple told DailyMail.com: "We are very excited for our new family member to arrive and we are looking forward to this next chapter of our lives!"
The loved-up duo are also looking forward to the challenge of parenthood.
They said: "We are beyond happy for this blessing in our lives and we cannot wait to become parents."
According to Lindsay's mother Dina, the pregnancy has come along "at the right time" as she explained that her daughter has "always loved kids."
She told PEOPLE: "She's been trying and then it happened, that little
stick came up positive. "It's the right time for her and Bader is an angel. Her husband is so
sweet and they're just so happy. They're just really happy and ready." Lindsay has always loved kids because I love kids and my mother loves kids; I'm one of four."