Tom Sandoval felt 'trapped' with Ariana Madix
Tom Sandoval has claimed that he needed to "make a change to feel alive again".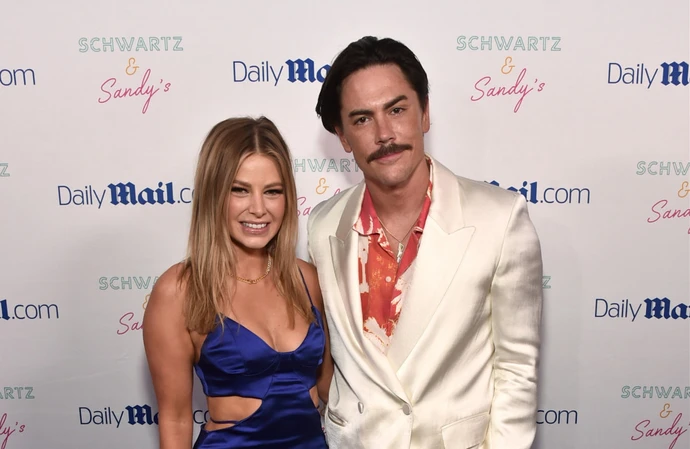 Tom Sandoval felt "trapped" in his relationship with Ariana Madix.
The 39-year-old star split from Ariana following his affair with Raquel Leviss, and Tom has now revealed that he needed to "make a change to feel alive again".
Speaking on the latest episode of the 'Howie Mandel Does Stuff Podcast', Tom explained: "As Raquel and I became really good friends ... I thought she was so awesome. Getting to know her, she's so kind, she's smart, she's witty, she's fun, she's down for it, she's beautiful."
Tom recalled spending one particular night talking to Raquel "till the sun came up".
He shared: "We kissed. It was, like, magnetic. We were talking, moving closer ... and all of a sudden we're just kissing. I felt something that I hadn't felt in so long emotionally."
The 'Vanderpump Rules' star admitted to having a "connection" with Raquel, 28.
However, he also confessed that it was a "very unhealthy" situation, as they were forced to sneak around and lie.
He said: "The feelings were something very, very strong. Those feelings that I had started to take over in a sense. Logic, all that s*** went out the window.
"Our connection was healthy, but the environment that it created - the lying, the sneaking around - was very unhealthy.
"But time was always fleeting. Every time we were around each other it felt like it could be the last time we'd see each other. It made us both obsessive over trying to see each other and stuff."
Tom added that he and Raquel are not putting a "label" on their relationship for the time being.
Asked about the current status of their relationship, he replied: "We're really good friends. We're not putting any label on it."