Iggy Azalea set to release 'coffee table book'
Rap star Iggy Azalea has revealed that she plans to release 'Hotter Than Hell' in December.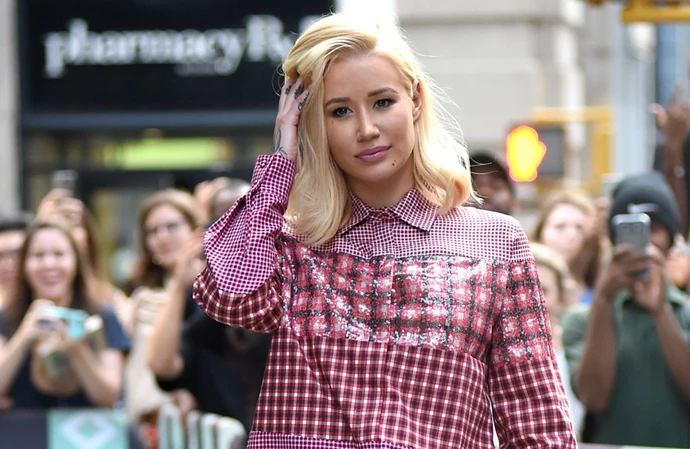 Iggy Azalea plans to release a "coffee table book" featuring her steamy selfies.
The 32-year-old rap star has revealed via Twitter that the book, called 'Hotter Than Hell', will feature "non-censored" images and will be released in December.
Iggy - who launched her money-spinning OnlyFans account earlier this year - wrote on the micro-blogging platform: "I'm currently making a coffee table book for exactly that! that's why I started my OF page.
"It shares non-censored image selects from the book, which launches in Dec.
"it's called Hotter than Hell [fire emoji] (sic)"
Iggy previously explained that she joined OnlyFans because she was tired of other people profiting from her image.
She said on the 'High Low' podcast: "I've made a lot of people so much money off my body, and I got the smallest cut off my own f****** body. And my own work, and my own ideas."
Iggy - who was born in Australia, but moved to the US during her teens to pursue her music ambitions - was sick of being treated like a commodity.
She said: "It's been commodified and I wasn't even the main f****** benefactor of it. So, f*** this."
By contrast, in April 2021, Iggy dismissed the idea that she would ever join the platform.
The 'Work' hitmaker insisted that she would "never" join OnlyFans - although she also acknowledged that it can be "really empowering for people".
In a tweet - which she's since deleted - Iggy said: "I think onlyfans can be really empowering for people, But I WILL NEVER, EVVVER join. I don't want to make that type of content and it only f**** up the bag for ppl on there who really bout that life. Shoutout to the baddies tho!!!! (sic)"