Tristan Thompson signs for Los Angeles Lakers
Khloe Kardashian's on-off boyfriend Tristan Thompson is going to be back on America's West Coast full-time after signing a deal to play for the Los Angeles Lakers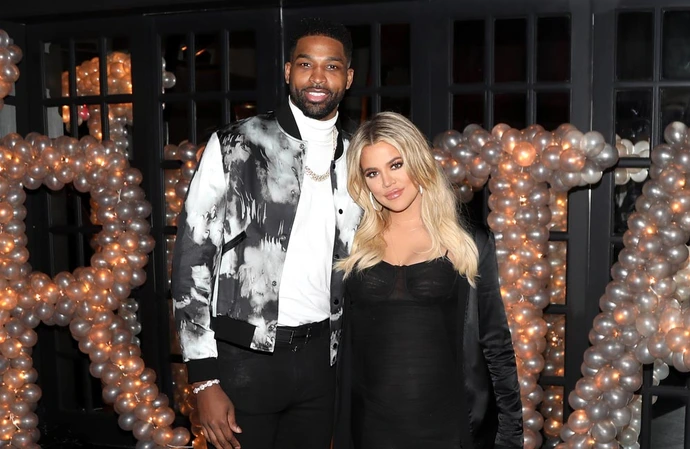 Basketball player Tristan Thompson has signed a major new deal to play for the Los Angeles Lakers.
Khloe Kardashian's on-off boyfriend is going to be back on America's West Coast full-time after scoring a contract with the California-based team following a stint with the Cleveland Cavaliers in Cleveland, Ohio and a brief tenure with the Chicago Bulls - with news of the move fuelling speculation of a possible reunion between the former couple.
News of Thompson's new deal with the Lakers was first reported by ESPN on Sunday (09.04.23) with Lakers coach Darvin Ham saying of the player: "What he brings, his spirit, his positivity as well as the way he's played, years and years of championship-level basketball. Championship pedigree. Great guy to be around, great teammate, I've heard nothing but great things about him ... I'm a big fan of him, I watched him back when he was playing at Texas. But just another great guy to add a serviceable player if we need to go in that direction."
News of his move comes after it was revealed Thompson has bought a new house in Hidden Hills, California just three doors down from his ex Khloe, their four-year-old daughter True and seven-month-old son whose name has yet to be revealed.
The couple began dating in 2016 but split back in 2021 after it was revealed Thompson had fathered a child with another woman. Reports suggest they already had a surrogacy agreement in place to bring their second baby into the world and their son was born last year.
Khloe and Tristan have remained amicable, but she recently insisted she's still single and has yet to discover the world of dating apps.
Speaking during an appearance on 'The Jennifer Hudson Show' last week, Khloe explained: "I haven't yet [discovered dating apps], I don't want to say never because who knows where I'll be next year, but as of now I haven't yet."