Jesy Nelson has 'taken up boxing' and it's got her feeling 'better than ever'
Former Little Mix singer Jesy Nelson has reportedly taken up boxing as she prepares for her big music comeback.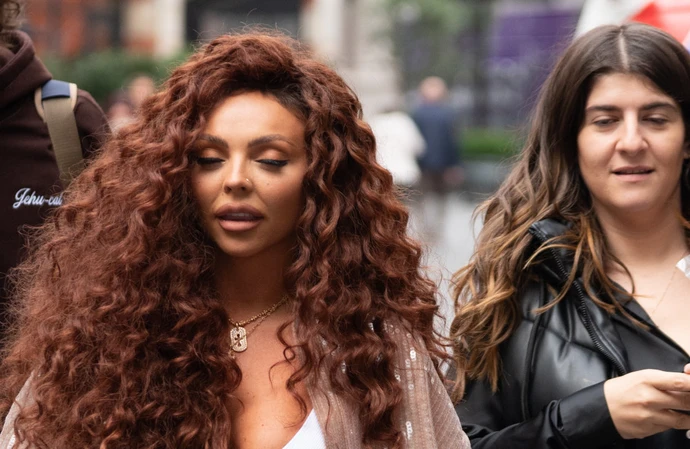 Jesy Nelson has reportedly taken up boxing before her music comeback.
The former Little Mix singer is gearing up to release her debut solo album and she's been inspired by boyfriend Zion Foster to make sure she's fighting fit for the next stage of her career.
A source told The Sun newspaper's Bizarre column: "Zion has used boxing in training for a while and it's rubbed off on Jesy.
"She was unsure at first but has really got into it. She's looking and feeling better than ever."
Last summer, Jesy confessed to being overcome with emotion as she listened to her new tunes.
The 31-year-old star - who left Little Mix in 2020 - wrote on her Instagram Story: "Just sat here listening to my album in the car and I've literally cried my eyes out like a baby.
"I've honestly never felt more proud. I cannot wait to share it with you guys.
"There's things I've written on there that I've never, ever spoken about, I've poured my heart and soul into this and hope you love it as much as I do and the people that have worked just as hard on it with me."
And earlier this year, Jesy reflected on her "little journey of love" for herself over the past year as she has learned to embrace her own body.
She explained: "Over this past year I've been taking time out and really focusing on my music, just doing the things that I love and being around the people I love.
"I've genuinely proper learnt to love myself and I have just noticed little changes in me that I never thought would happen.
"Like little things, I used to wear my trousers up here like Simon Cowell and now they are down here and I am embracing the little chubs belly and I just love it. I don't care anymore."