Sofia Carson's entire family will support her at the Oscars
Sofia Carson has revealed that she's eagerly looking forward to the Oscars ceremony.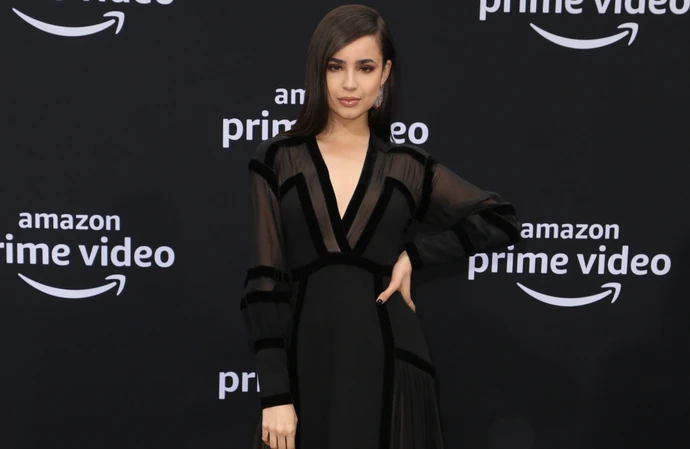 Sofia Carson's "entire family" will join her at the Oscars.
The 29-year-old star is eagerly looking forward to the awards show after 'Applause' - the single from 'Tell It Like a Woman' - received a nomination for the Best Original Song accolade.
She told E! News: "My entire family is flying out, my mom, grandma.
"My sister will be with me and it's the greatest gift in the world, because they saw their three-year-old Sofia dreaming of something like this and it's really, really special."
The song actually earned Diane Warren her 14th overall Oscars nomination, and Sofia is thrilled that she was given the chance to sing it.
She shared: "It's so surreal.
"It's the greatest honor of my life that Diane chose me to be the voice of this anthem and I'm so grateful and thrilled and just honored, deeply, deeply, deeply honored. I pinch myself every day."
Other big-name artists, including Rihanna and Lady Gaga, have also been nominated for the accolade.
But Sofia is just thrilled to be in contention for the coveted award.
She said: "I really am taking in every single moment of this incredible journey. And other nominees are Rihanna and Lady Gaga, artists that we admire so much, so it's amazing. It's really, really amazing."
Meanwhile, it was recently confirmed that Rihanna will perform at the Oscars.
The 35-year-old singer - who also performed at the Super Bowl halftime show in February - will take to the stage to perform 'Lift Me Up'.
The song - which features on the soundtrack of 'Black Panther: Wakanda Forever' - has been nominated for the Best Original Song gong.
The Oscar nomination is also the first of Rihanna's career.