Whitney Port heartbroken after surrogate suffers two miscarriages
Reality TV star Whitney Port has experienced a heartbreaking setback on her journey towards becoming a mum again after her surrogate suffered two miscarriages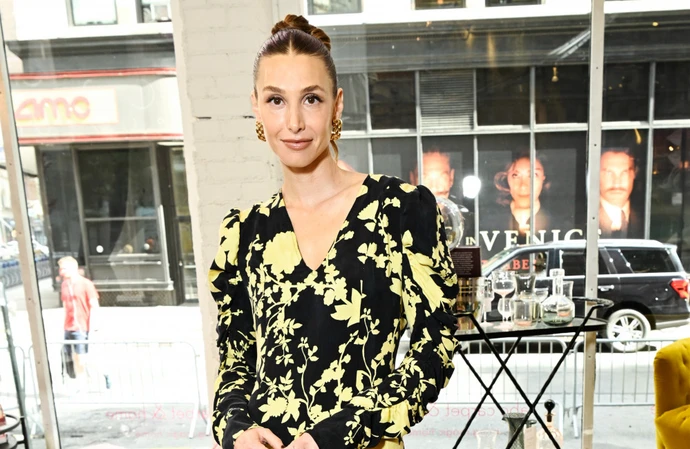 Whitney Port is devastated after her surrogate suffered two miscarriages.
The 38-year-old reality TV star is mum to six-year-old son Sonny with her producer husband Tim Rosenman and they have turned to surrogacy in a bid to give their little boy a sibling after suffering a number of fertility issues - and they have now revealed two attempts to have another baby have failed.
During an appearance on the 'With Whit' podcast, 'The Hills' star confessed: "Both transfers ended up miscarrying. The last miscarriage was just a month ago."
Tim added: "And it's worth saying that both were after seven and a half weeks, where we were told we had a 97% chance of successful pregnancy. So to have that back to back, the odds are really crazy.
"So we're thinking, is there something going on, either with the surrogate or with our embryos?"
They now have three embryos and are trying to decide how to proceed. Whitney explained: "We're kind of at this beginning phase again where we still have three embryos left, two that are tested, one that's untested. We are deciding do we try a new lab? Do we do another round of egg retrieval to get new embryos? Like, are all these embryos from the last batch not good, or do we put in one of the embryos that's already made in the surrogate right now and just get that going while we make a plan to do another egg retrieval ...
"[We are not] not back to square one [but] it feels [like starting over] each time a miscarriage happens."
Tim went on to insist starting the process over every time is exhausting for them both, adding: "All the emailing and the scheduling, it's like another job. The administrative work of getting this done is so tedious and adds another layer of exhaustion."
Whitney admitted she's trying her best to remain calm despite all the turmoil, saying: "The thing that's on my mind is how I operate and simplify and try to maintain some peace and calm while dealing with these other things that are happening. There is nothing I can do about it, but it's weighing me down. I want to be present [at work], be there for Sonny."
The TV star has been open about her struggle to become a mum again, previously revealing she had lost a number of pregnancies in recent years. She announced she was pregnant with her second child in November 2021 but miscarried shortly after announcing the baby news prompting the couple to look to surrogacy in their bid to have another baby.