SAG Awards: Jamie Lee Curtis and Ke Huy Quan take Supporting Role honours
'Everything Everywhere All At Once' stars Jamie Lee Curtis and Ke Huy Quan won the Outstanding Performance in a Supporting Role SAG Awards.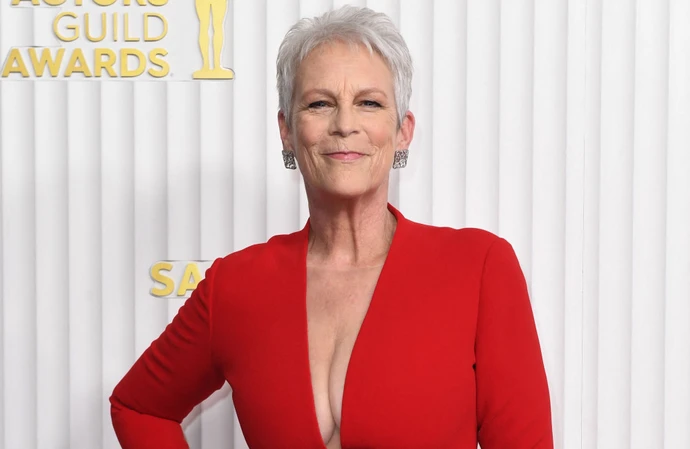 Jamie Lee Curtis joked about being a "nepo baby" as she picked up the Outstanding Performance by a Female Actor in a Supporting Role accolade at the Screen Actors Guild (SAG) Awards on Sunday (26.02.23).
The 64-year-old actress - who is the daughter of Hollywood legends Tony Curtis and Janet Leigh - was emotional when she accepted the accolade for her work on 'Everything Everywhere All At Once' and spoke of how much she loves her profession.
She said: "I'm wearing the wedding ring my father gave my mother - they hated each other by the way - but my sister Kelly and I were born from love and my father was from Hungary and my mother was from Denmark and they had nothing, but they became monstrous stars in this industry they loved so much.
"My parents were actors and I married an actor, I love acting, i love the job we get to do, i love being part of a cast and a crew, i love what we do with each other, it's a beautiful job.
"I know so many in our industry look at this night and think is that ever gonna be possible for me? I know you look at me and think 'nepo baby' and I totally get it, but the truth of the matter is I'm 64 years old and this is just amazing."
Jamie - who won the award ahead of co-star Stephanie Hsu, Kerry Condon ('The Banshees of Inisherin'), Angela Bassett ('Black Panther: Wakanda Forever') and Hong Chau ('The Whale') - then acknowledged she had gone over time but couldn't resist a shout-out to her co-star Michelle Yeoh.
She said: "Rick Kurtzman called me and said The Daniels are making this movie, it's being shot in LA 'F*** yah' and it stars Michelle Yeoh, and I said hell yes, and he said 'wait, it's weird' and I said yes but I get to star opposite Michelle Yeoh."
Leading a chant for her pal, she added: "Michelle - I love you, I love you, I love you."
Her co-star Ke Huy Quan was also emotional as he reflected on the significance of his win in the Outstanding Performance by a Male Actor in a Supporting Role category.
Speaking on stage at Los Angeles' Fairmont Century Plaza hotel, he said: "Thank you so much, first Asian actor to win in this category.
"When I heard this, I quickly realised this moment no longer belongs to just me, it belongs to everyone who has asked for change.
When I stepped away from acting it was because there were so few opportunities, but now, here we are celebrating. The landscape looks so different now than before, so thank you so much to all of you in this room and everyone who contributed to these changes.
"Thank you so much to SAG-AFTRA for this truly prestigious honour.
"Thank you to Michelle Yeoh, Michelle I'm so glad we both started our career in 1984 and one day would meet on the big screen. Thank you to Jamie Lee Curtis and our entire cast.
"Lastly, to all those at home watching and struggling to be seen, please keep on going because the spotlight will one day find you."
He took the award ahead of Paul Dano ('The Fabelmans'), Eddie Redmayne ('The Good Nurse') and 'The Banshees of Inisherin' stars Brendan Gleeson and Barry Keoghan.