Keke Palmer does not want her baby to have a 'unique' name
Keke Palmer explains why she would rather her baby boy has a traditional name.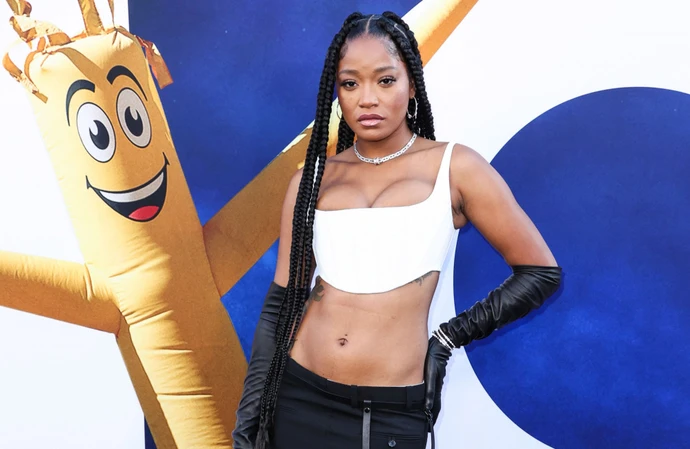 Keke Palmer doesn't want her baby to have a "unique name."
The 29-year-old actress is currently expecting a son with footballer Darius Jackson and revealed that she and her partner have a "couple of ideas" for the moniker of their firstborn but they mostly want it to come across as "natural."
Speaking on her 'Baby, This Is Keke Palmer' podcast, she said: "Me and Darius, we have a couple of little, like, aesthetic ideas, but most importantly, we just want him to look like a regular kid, like we are so anti-anything of aesthetic baby. Also including the name. We're not saying the name, but the name for us—it gives American. It gives black American storyline. We're not going for anything too unique. It's not about to be Stone and Sand. It's just like a nice natural [name]. I love that. No aesthetic baby."
The comments come just days after former Nickelodeon star accidentally let slip that she is having a baby boy on 'The Tonight Show Starring Jimmy Fallon' while teasing that the due date is sometime around March or April.
She said: "My baby is either going to be a Pisces or Aries. Pisces are known to be very deep. They're emotional creatures. So I just want to make sure I'm not too blunt for my baby boy."
The 'Nope' actress also explained that she is "excited, nervous and curious" at the thought of becoming a mother for the first time and feels as if no-one can prepare her for the new chapter in life.
She said: I'm very excited, nervous, and curious more than anything because it's one of those things that no one can really prepare you for. More than anything, I can't wait to get my hands on my baby. I'm a naturally fast-paced person. For me, life is going at least 90 miles per hour, that's me cruising. So yeah, I think in general, whether it's the holidays or this transition I'm having in my life, slowing down is definitely not something that comes naturally to me."