Tim Allen 'disappointed' in Pamela Anderson
Tim Allen is "a little disappointed" in Pamela Anderson after she alleged he flashed her on the set of 'Home Improvement'.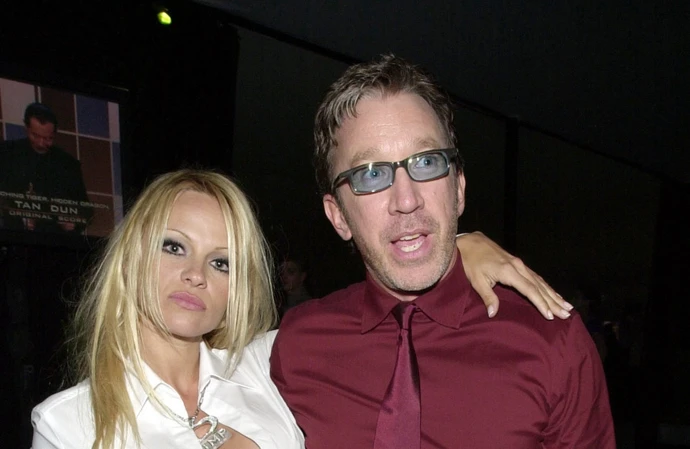 Tim Allen is "a little disappointed" in Pamela Anderson.
The 69-year-old actor insisted his 'Home Improvement' co-star was a "great co-worker" but admitted he was unhappy after she alleged he showed her his penis on her first day of filming the hit family-friendly ABC show in 1991 when she was aged 23 and he was 37.
Tim told DailyMail.com: "She was a great co-worker, I'll tell you that. She's a fun girl. Everybody loved her, but everybody at ABC is a little disappointed in her… memory, put it that way. All of us at Disney/ABC, really.
"She's a good girl."
And asked if he has a good memory, the 'Toy Story' star added: "Yeah."
The pair's working relationship hit headlines last week when Variety published an extract from the 'Baywatch' actress' upcoming memoir 'Love, Pamela'.
In it, she wrote she was confronted by Tim wearing a dressing gown when she walked out of her dressing room, and added: "He opened his robe and flashed me quickly – completely naked underneath."
She said Tim told her the incident was "only fair" as he had seen the former Playboy model nude, and admitted she "laughed uncomfortably" at his gag.
Tim then issued a statement saying the incident "never happened" as he "would never do such a thing".
And the 55-year-old beauty later defended the veteran actor, insisting she didn't think he had "bad intentions".
She wrote in a text message: "Tim is a comedian, it's his job to cross the line. I'm sure he had no bad intentions.
"Times have changed, though. I doubt anyone would try that post #MeToo. It's a new world."