Miranda Kerr feels 'grateful' for her 'good mannered' sons
Model Miranda Kerr has declared she feels 'grateful' to be mum to such 'kindhearted' and 'good mannered' sons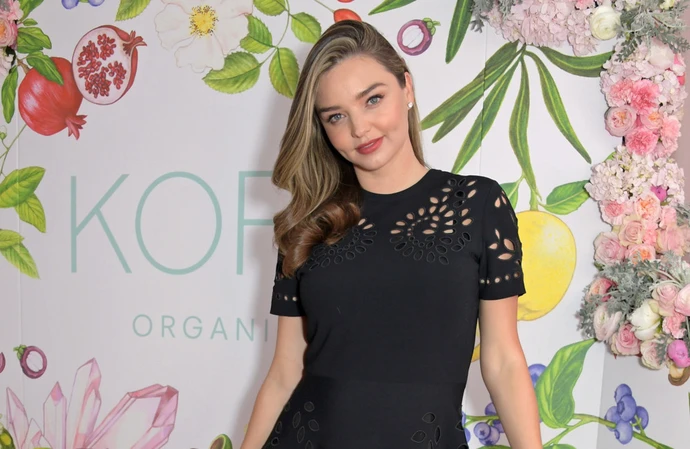 Miranda Kerr feels "grateful" to be mum to three "kindhearted" and "good mannered" sons.
The 39-year-old model has two boys Myles, three, and Hart, four, with her husband Evan Spiegel as well as her elder son Flynn, 11, with her ex Orlando Bloom - and Miranda insists she's incredibly proud to have raised such polite and gracious kids.
She told People.com the youngsters are "very loving and very sweet boys," adding: "I feel very grateful to have three kindhearted, good mannered boys."
She went on: "They're always like, 'I love you, Mommy. I love you.' And I'm like, 'Well, I love you more.' And then they start saying, 'I love you more,' and I'm like, 'Not possible' Now they're saying to me, 'Not possible,' so it's funny how they mimic what you do, and actually, the thing about kids is they actually follow your actions."
Miranda added that she finds the best part of being a mum is that she can see the world "through their eyes" and she is able to appreciate their differences. She added: "They're all very different. They have different personalities, and they just bring something to the table that's just unique to them."
It comes after the former Victoria's Secret Angel revealed her Snapchat CEO husband wants to have another baby. She told People magazine about the prospect of having another child: "[Evan has] been trying to convince me. "That's what's happening."
She added: "We have a [child] just turned three years old, a four year old and an 11 year old. "So yeah, the 11 year old has started middle school and the three year old just started preschool and the four year old just today went through his interview for kindergarten. So everyone's got their little milestone."