Lottie Moss regrets excessive spending during modelling career
Lottie Moss has admitted excessive spending during her modelling career is one of her 'biggest regrets in life'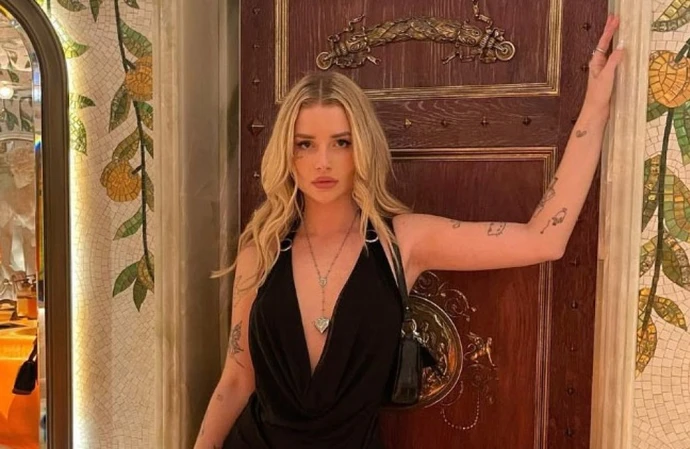 Lottie Moss' excessive spending during her modelling career is one of her "biggest regrets in life".
Kate Moss' younger half-sister, 25, began her career in the industry when she shot for the likes of Teen Vogue and Dazed Magazine in 2014, and quickly found herself with more money than she was used to. During a recent appearance on 'The Matt Haycox Show' podcast, Lottie revealed she bought everything she wanted, no matter the price.
She said: "I have never been good at managing my money, and I will admit that I spent every penny of what I made back then. Everything.
"It's one of my biggest regrets in life. Until around about now honestly, now I have got money in my account, I'm ok. But honestly, for a lot of years, I really struggled. I was just spending and spending for the longest time when I was 18, 19, 20, when I was really doing modelling. I was just making money. I didn't need to look at price tags, I was just spending and spending and spending.
"It was an unlimited supply of money. Turns out, that's not real."
When Matt asked how much she could have spent, Lottie said she refused to think about it because the figure would be so astronomically high.
She said: "It's depressing. People listening will think, 'God, you're an idiot'. It's a very, very lumpy sum of money. It's crazy.
"But it's taught me that with money, you can always make it back. It's really motivated me to be better with my money now. I'd rather figure it out now than when I'm in my 30's or 40's [and think] 'Damn, I really should have saved my money.' I'm still very young and I've still got a lot of things I want to do and can do, so it's a lesson."
The model also revealed she tried to invest wisely by buying a house but her mortgage application was turned down because of her spending.
She said: "I regret not buying a house. I regret not investing in something with that money ... They declined. They said I was an erratic spender."