Ranbir Kapoor flew cake across Europe for Alia Bhatt's birthday
Ranbir Kapoor went above and beyond for his wife Alia Bhatt's birthday by buying her favourite cake in London and flying it to Bulgaria where she was making a movie so she could have it on her special day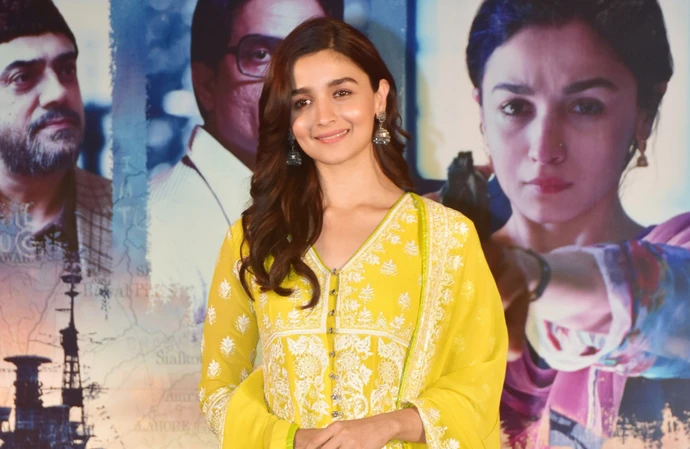 Ranbir Kapoor flew a special cake across Europe for his wife Alia Bhatt's birthday.
The couple were making a movie together in Bulgaria before they got married and Bhatt has revealed her partner went all the way to London to pick up her favourite sweet treat at a bakery in the UK capital before flying it back to where they were working so she could have it on her special day.
The 30-year-old actress told Harper's Bazaar: "He was my boyfriend at the time, and we were shooting a movie together in Bulgaria. There's a particular milk cake from L'Eto in London that I'm obsessed with, and he flew the cake from London to Bulgaria so that I could cut it on my birthday. I literally did not share it, even with him!"
Bhatt went on to confess food is one of her great loves and she refuses to feel guilty about indulging. She added: "I don't think I'm guilty about it. I willingly take pleasure in it – not every day, but maybe once a week. I love food, especially French fries."
She married Kapoor in April 2022 and they welcomed their first child together - a daughter - later that year. Bhatt went on to open up about motherhood, insisting she's been amazed by how resilient her body has been.
She added: "One of the things I was so surprised by was how miraculous the human body is," she says. "How it supports you, takes care of you and what it's capable of doing. It's so beautiful and also, so much work. When I was younger, I was a bit critical of my body, but this is what I'd tell my younger self: you have years ahead of you. Don't worry about the way your body looks."